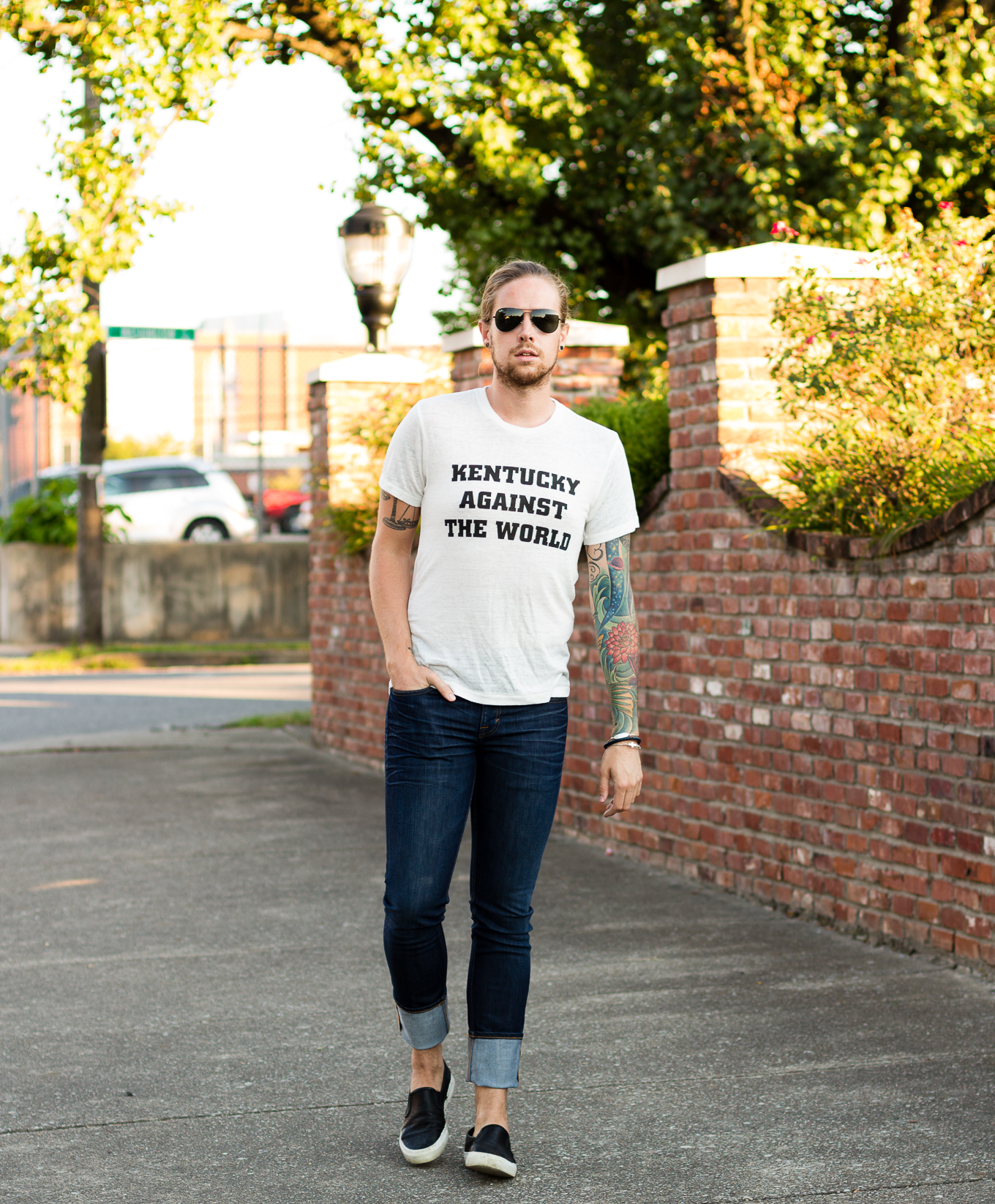 Ray-Ban Sunglasses | 2Nostalgik Kentucky Against The World Tee | DSTLD Jeans | Sperry Shoes (similar here) | Alex and Ani Bracelets
Can we all take a minute to appreciate this tee? Good. Because you're probably going to be seeing a lot more of it, and you'll be seeing a sweatshirt variety of it once the weather cools down.
Gotta love Instagram, right? One of my followers commented on a photo of this shirt and said "@thekentuckygent you need this." Here we are a week later, and I'm wearing the shirt. Needless to say, he was right. They've got an assortment of other against the world tees, and if you're from a Southern state you know that the struggle is sometimes too real when it comes to showing the world that we're more than what meets the eye. I'm here to fight the good fight though, join me?
Photography by Josh Johnson
Follow The Kentucky Gent on Follow