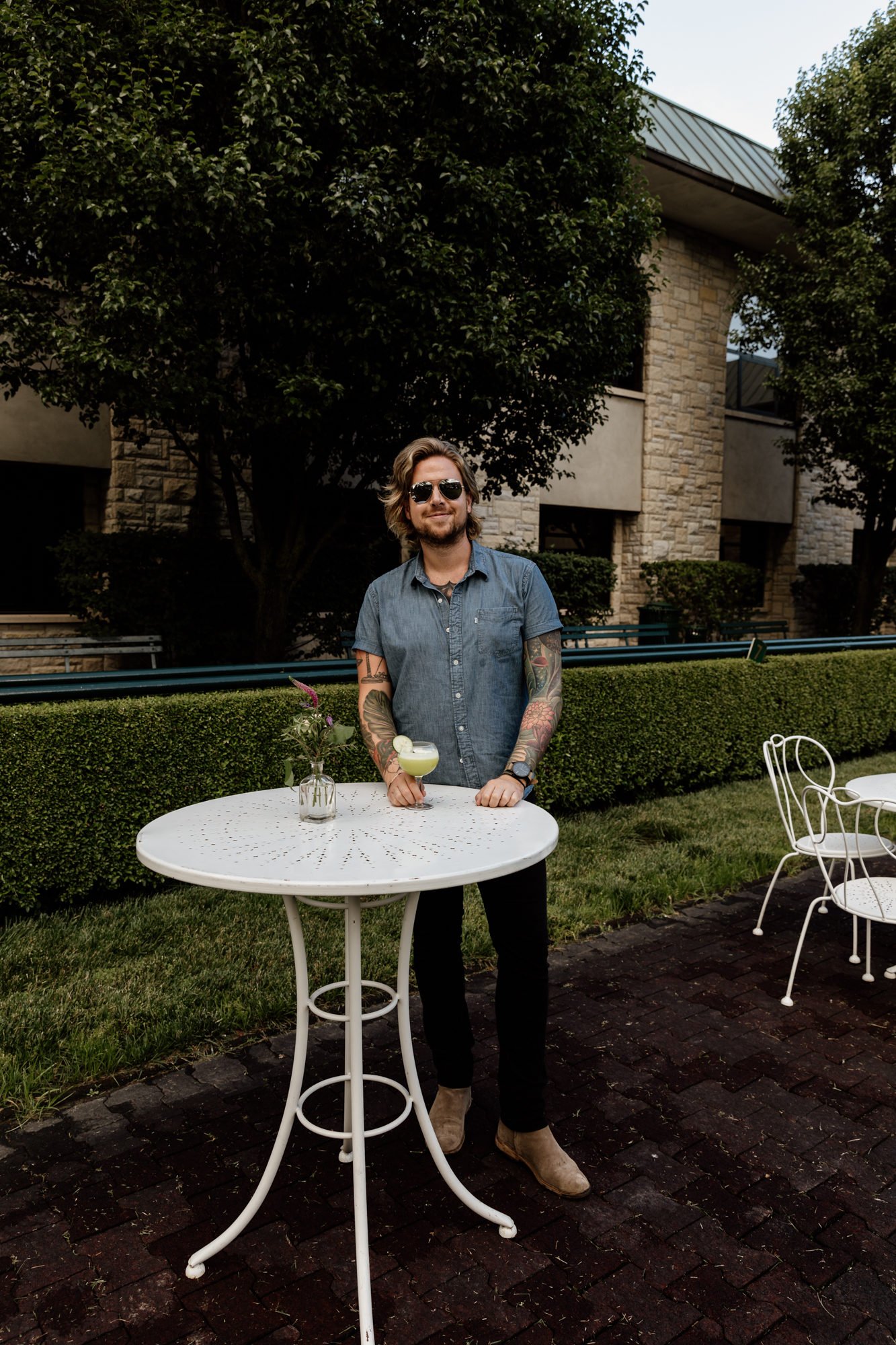 I always jump at the excuse to visit Keeneland in Lexington, Kentucky, and earlier this month was no exception. When the team reached out and asked if I would be interested in attending their first Keeneland-Crafted Paddock Dinner Series event I gladly accepted.
If you're not familiar with the historic racetrack; Keeneland is truly a one-of-a-kind place located in the heart of picturesque horse country. When it was founded over eighty years ago it was intended as a gathering place for all, and it still proudly wears that accolade now.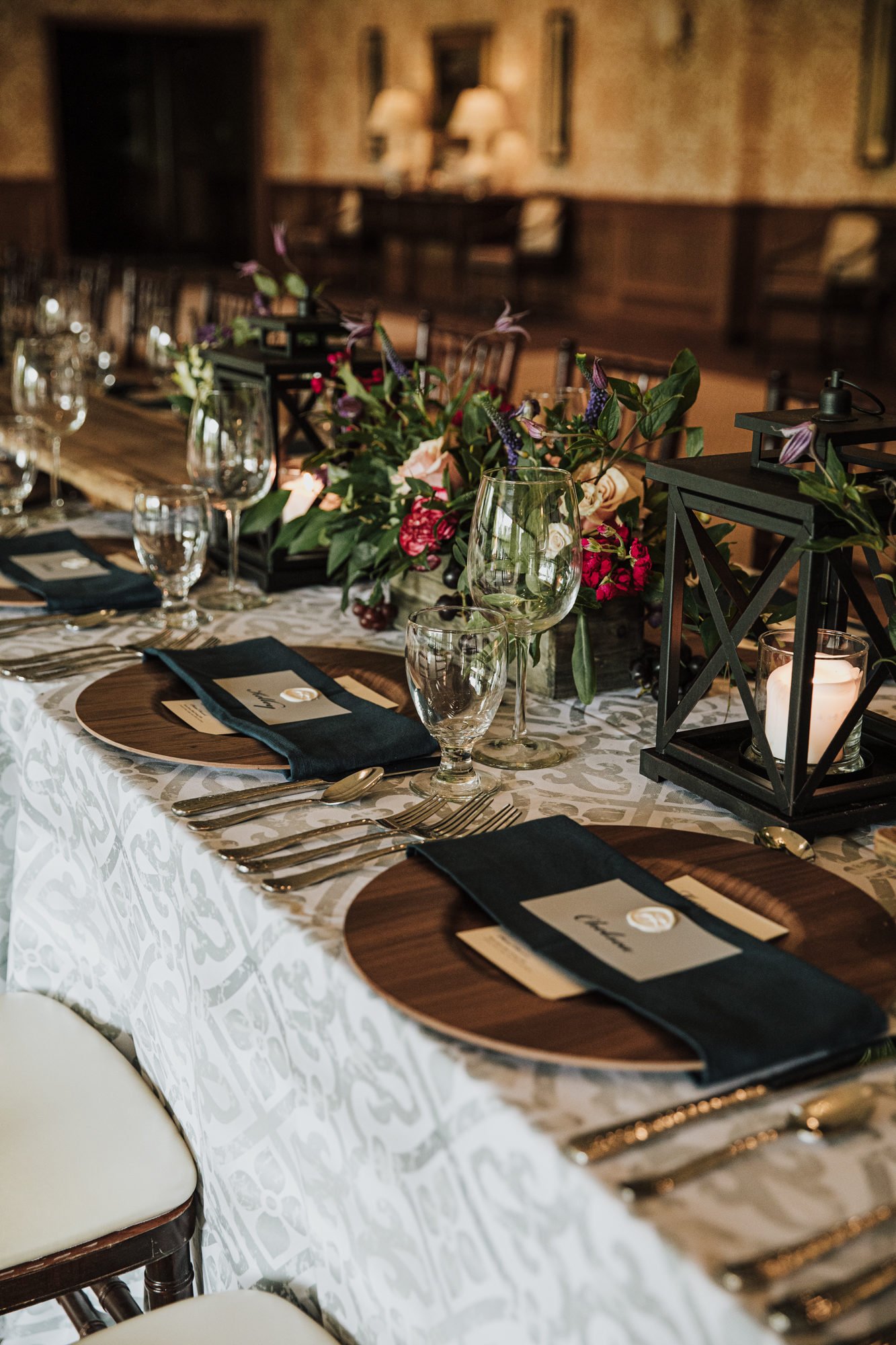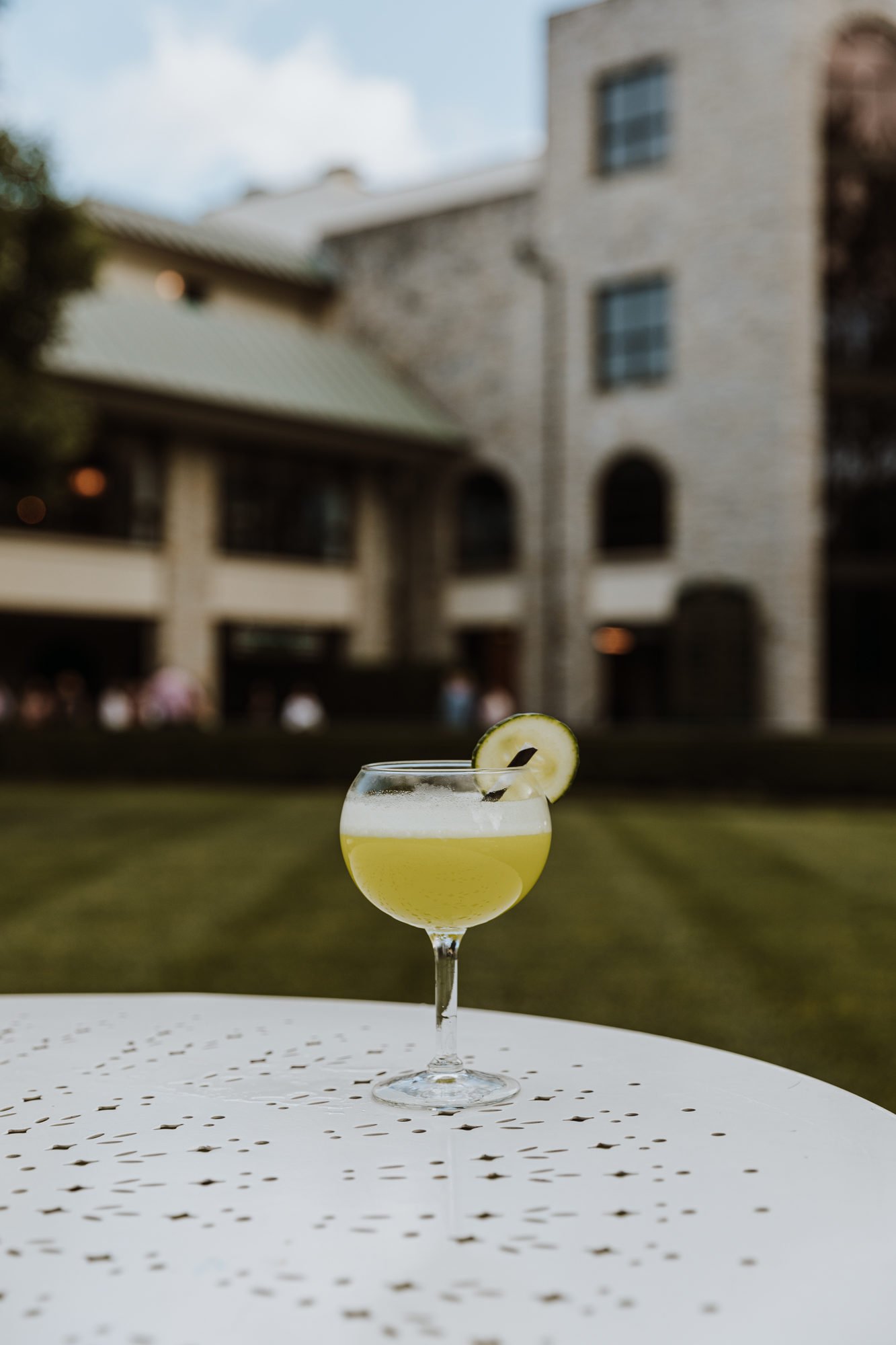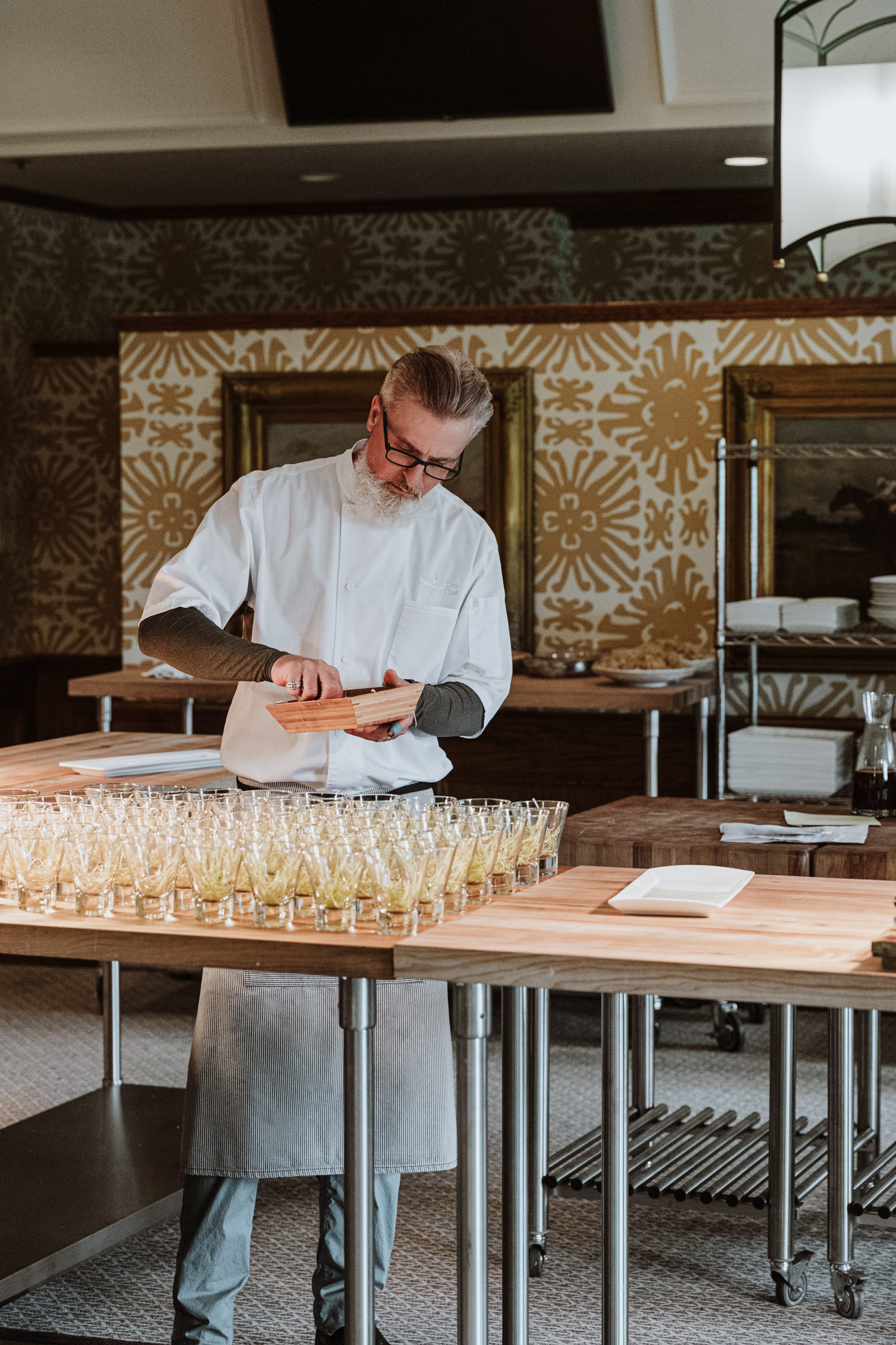 The Keeneland-Crafted Paddock Dinner Series is the brainchild of Executive Chef Marc Therrien. It serves as a brand new way to experience the hospitality of Keeneland in a unique setting. Each dinner begins with a cocktail hour throughout the picturesque paddock area – which you can see in the photos below.
Once cocktail hour wraps, the real fun begins as dinner is something that brings everyone together. Chef Marc locally sources all the food, and the courses pair perfectly with craft cocktails and wine. Throughout dinner a local artist serenades the audience with music as friends new and old enjoy the moment.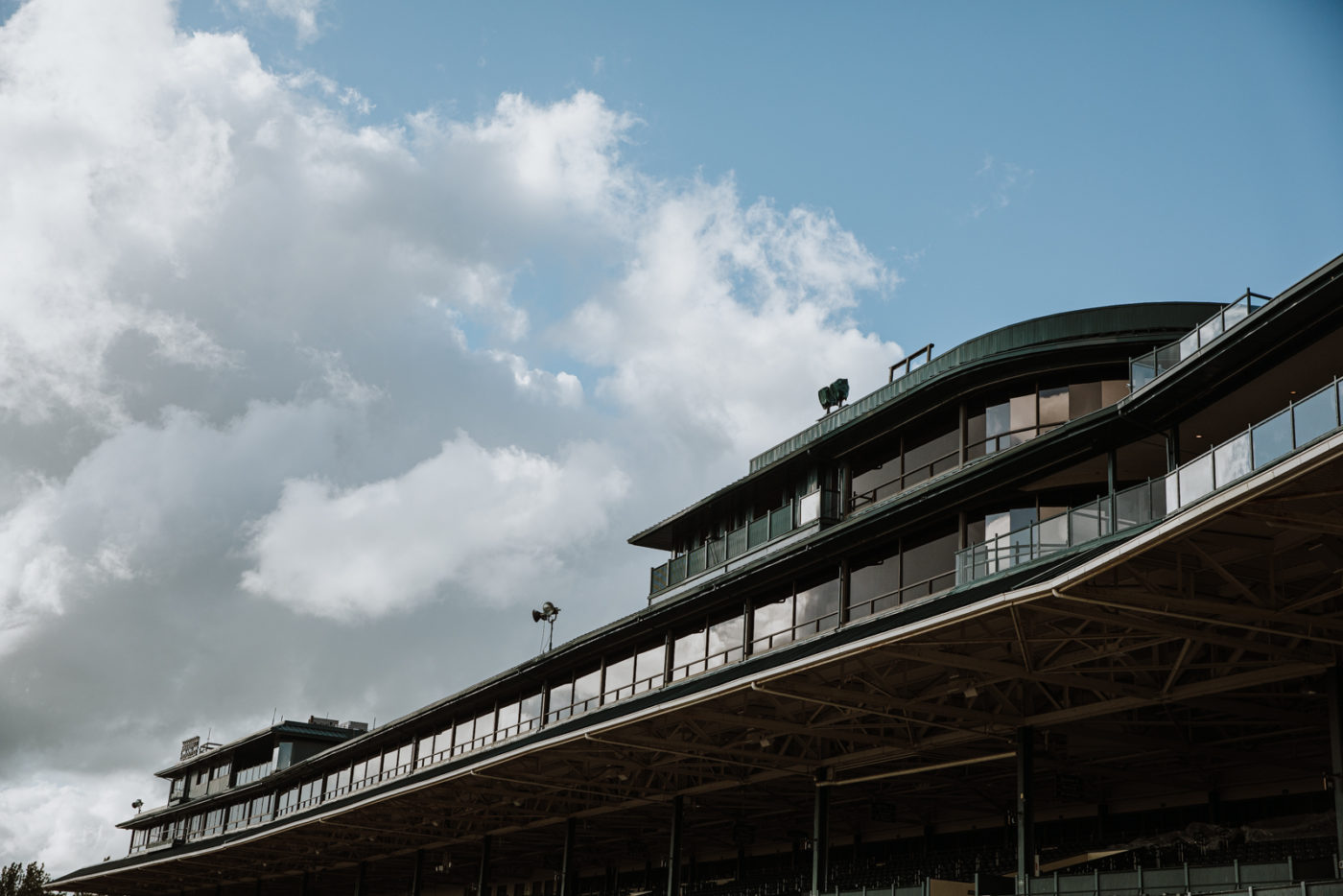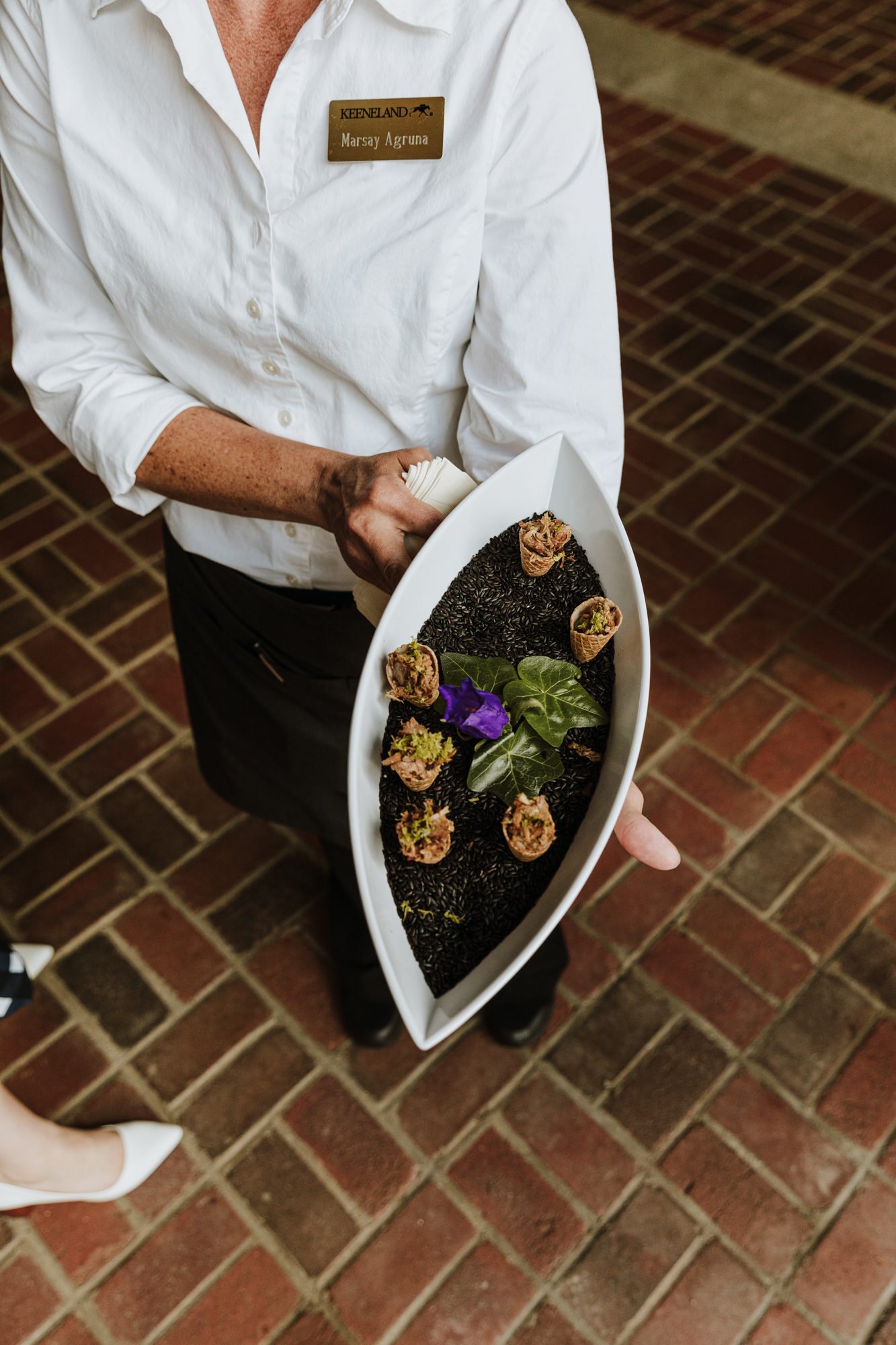 Currently no tickets remain for dinners this summer but keep an eye on the schedule! They host several events throughout the year around the property. Each one is an amazing way to experience what sets Keeneland apart. From the buzz of the track on a race day to the watching daily warm-ups there's nowhere quite like Keeneland. I couldn't recommend making a visit to Keeneland more – it's truly a special place.