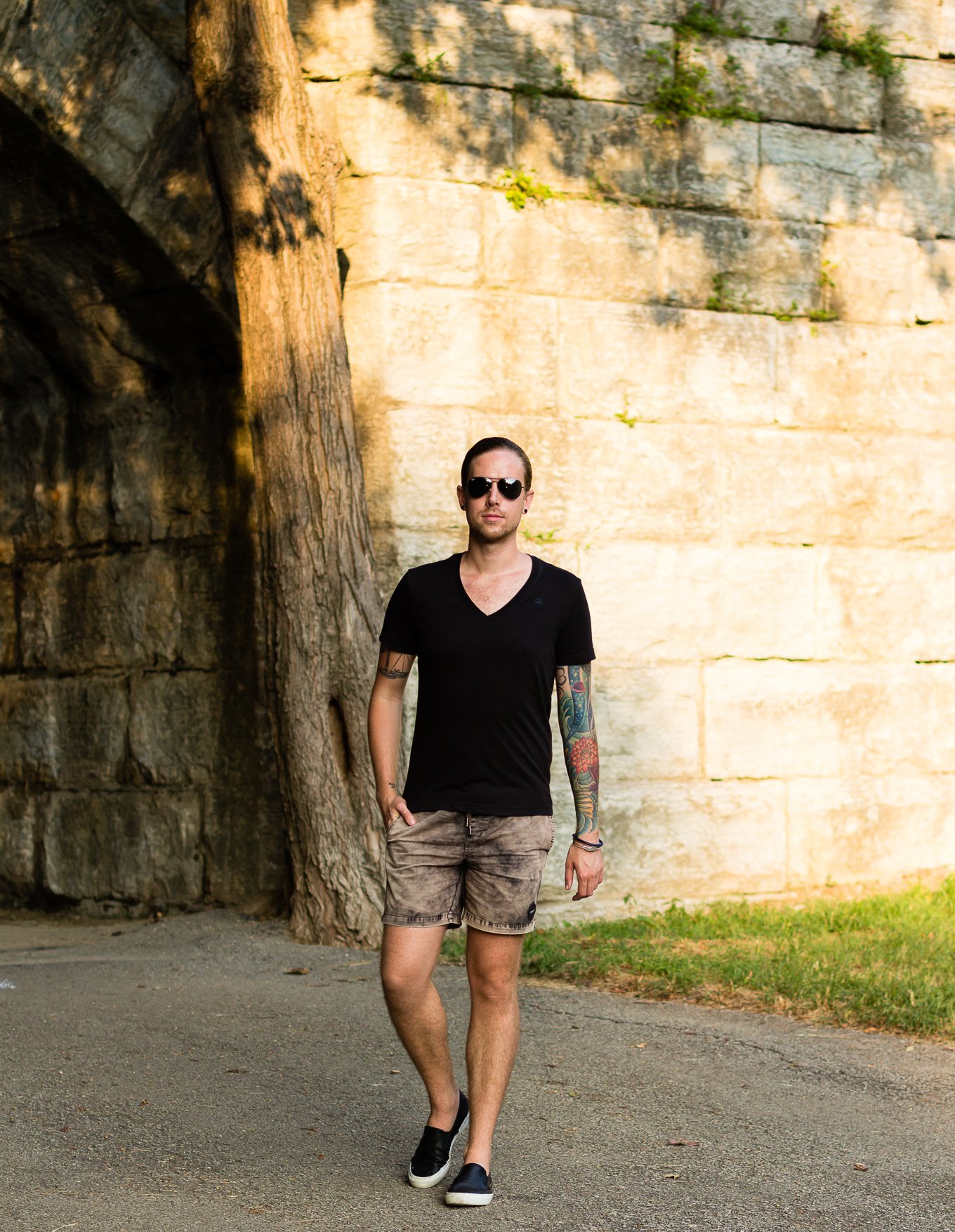 Ray-Ban Sunglasses | G-Star Raw T-Shirt (on sale) | RVCA Shorts | Sperry Shoes | Alex and Ani Bracelets
Just when I thought things were finally about to start cooling down the weather this weekend in Louisville had to go and prove me wrong, and boy was this weekend a heatwave.
Other than the fact that the weather was a little hotter than I would've liked it this weekend was a good one. I spent quite a bit of time in the kitchen working on some new recipes that I'll be sharing here on the blog soon, shopping, and taking in a drag show. All in all a weekend well spent, even if I was paying for enjoying Saturday night a little bit too much all day yesterday. But you only live once, right?
I picked up a pair of frayed bottom white jeans at Madewell while I was out shopping on Saturday, and I had 100% planned on wearing them for today's post but I couldn't muster up the energy to squeeze into jeans with it being as humid as it was. Keep an eye out though, they'll definitely be headed this way soon, and until I'm able to wear jeans comfortably it'll be business as usual in comfy shorts and basic tees.
Follow The Kentucky Gent on Follow