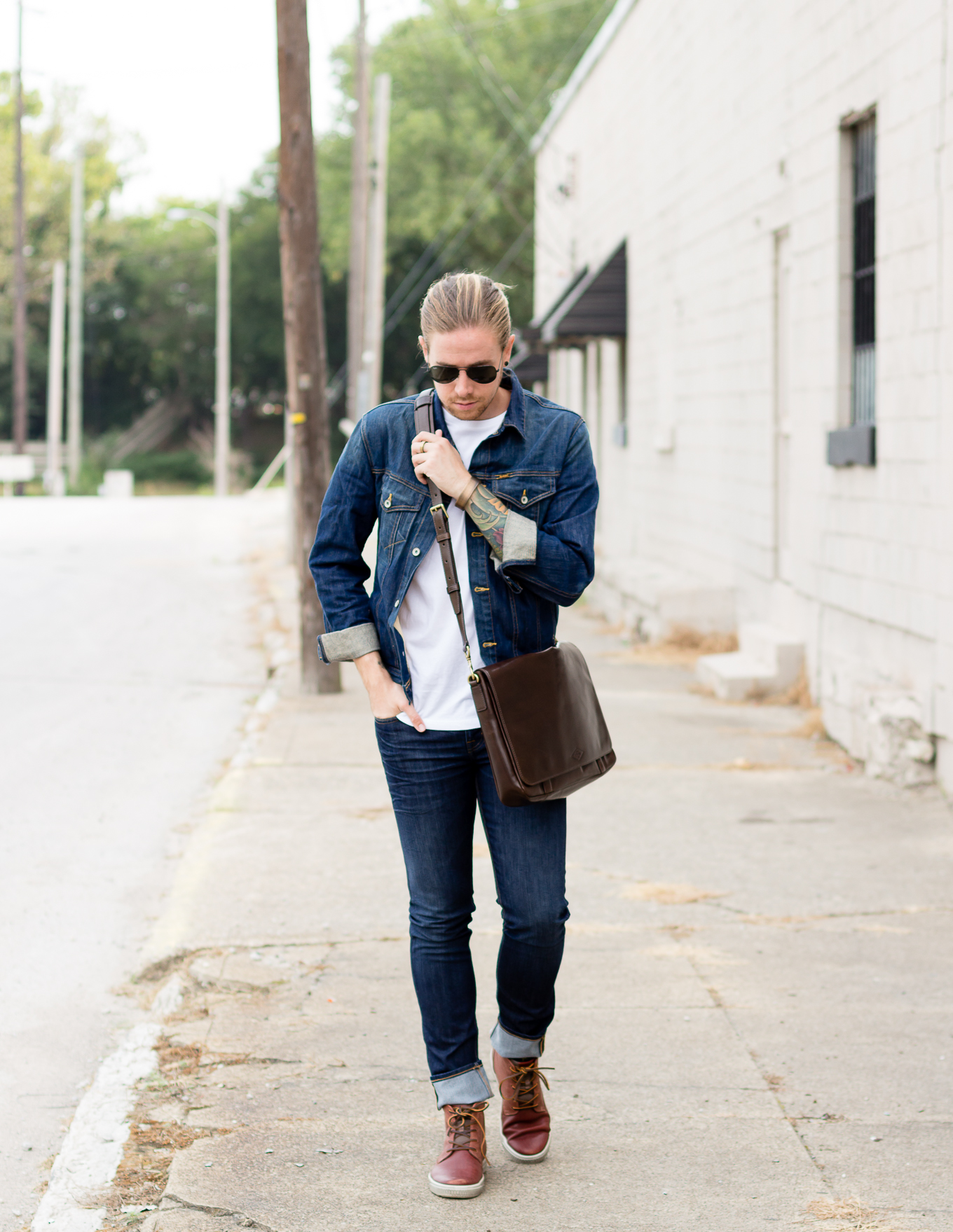 Ray-Ban Sunglasses | Big Star Denim Jacket (similar here) | Topman Tee | DSTLD Jeans | Ecco Shoes (similar here) | Marmol Radziner Cuff + Ring | Fossil Bag
Remember how I said I was ready for fall the other day? Outfits like this are exactly why I'm ready for fall, even if my rounder than usual self wasn't 100% ready to squeeze into a pair of jeans. I blame it on the fact that I'm still nursing a sprained ankle, but it could also have something to do with the fact that I've been visiting Comfy Cow one too many times lately. If you follow me on Snapchat (@TheKentuckyGent) you know exactly how often I eat my feelings and how many of them there are.
But regardless of the fact that my jeans may be a little tighter than usual here's my final look as part of the Fossil Style initiative, and while I loved the first look (can't go wrong with shorts and tank) this one definitely takes the cake. What do y'all think?
Photography by Josh Johnson