Sponsored by Zappos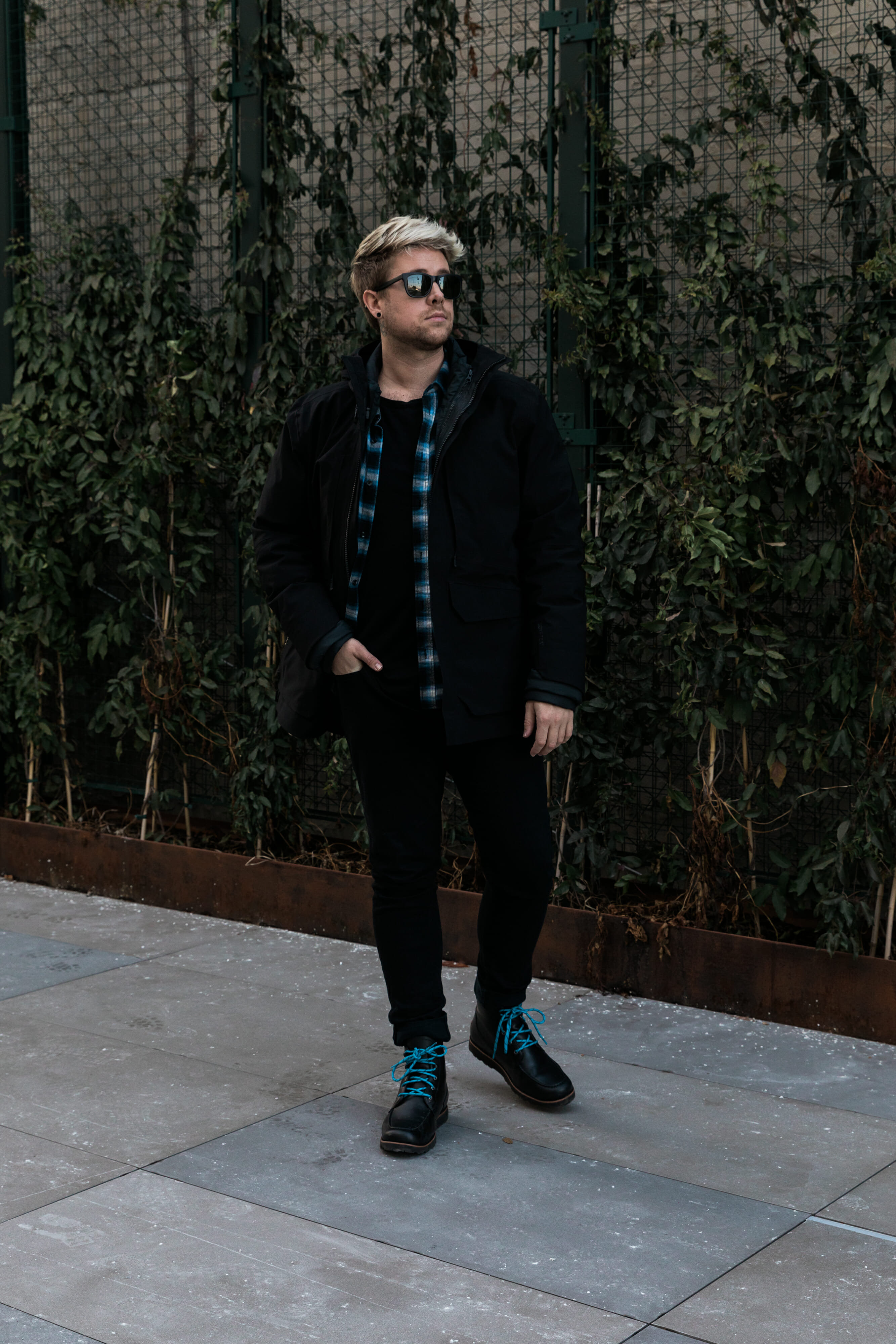 Well, after a whirlwind trip to Baltimore, Maryland and Alexandria, Virginia I'm settling back into life in Louisville. This year was full of travel, more than ever before, and I can't wait to see what next year has in store! But I'm incredibly thankful to be making myself cozy at home for the rest of the year. Travel is definitely a highlight of this job. Coming home is always a highlight as well though. Especially now that I have a place all to myself that I absolutely love.
My trip recap and city guides will be coming soon for both those cities (stay tuned), but in the meantime I'm sharing the outfit I wore on my last day in Baltimore. It was cold and had just started to snow when we made our way to brunch, but lucky for me I had packed my new black UGG boots that I snagged at Zappos before the trip.
They were literally THE perfect boots for this trip. Leather upper meant my feet stayed dry and fur lined meant those also stayed warm. I tend to be very hot natured so I'll admit to being a tad worried about getting too hot. Happy to report that wasn't the case at all though. Not to mention easily some of the most comfortable boots I've ever worn – especially seeing as this was the first time I got to wear them. And I literally wore them from about 8 in the morning until I made it back to the hotel well after the sun set.
Definitely looking forward to wearing these guys for months to come. So much so that I've already ordered two other pairs from the UGG section on Zappos. Cause one can never have too many black pairs of shoes. Right? Glad I'm not alone there. So next time you're in the market for a new pair of UGG boots head to Zappos to start shopping. Their fast and free shipping means you'll have your new favorite boots in no time, at all.