Arbor Day Coffee is sponsoring today's post, but as always all thoughts and opinions are my own.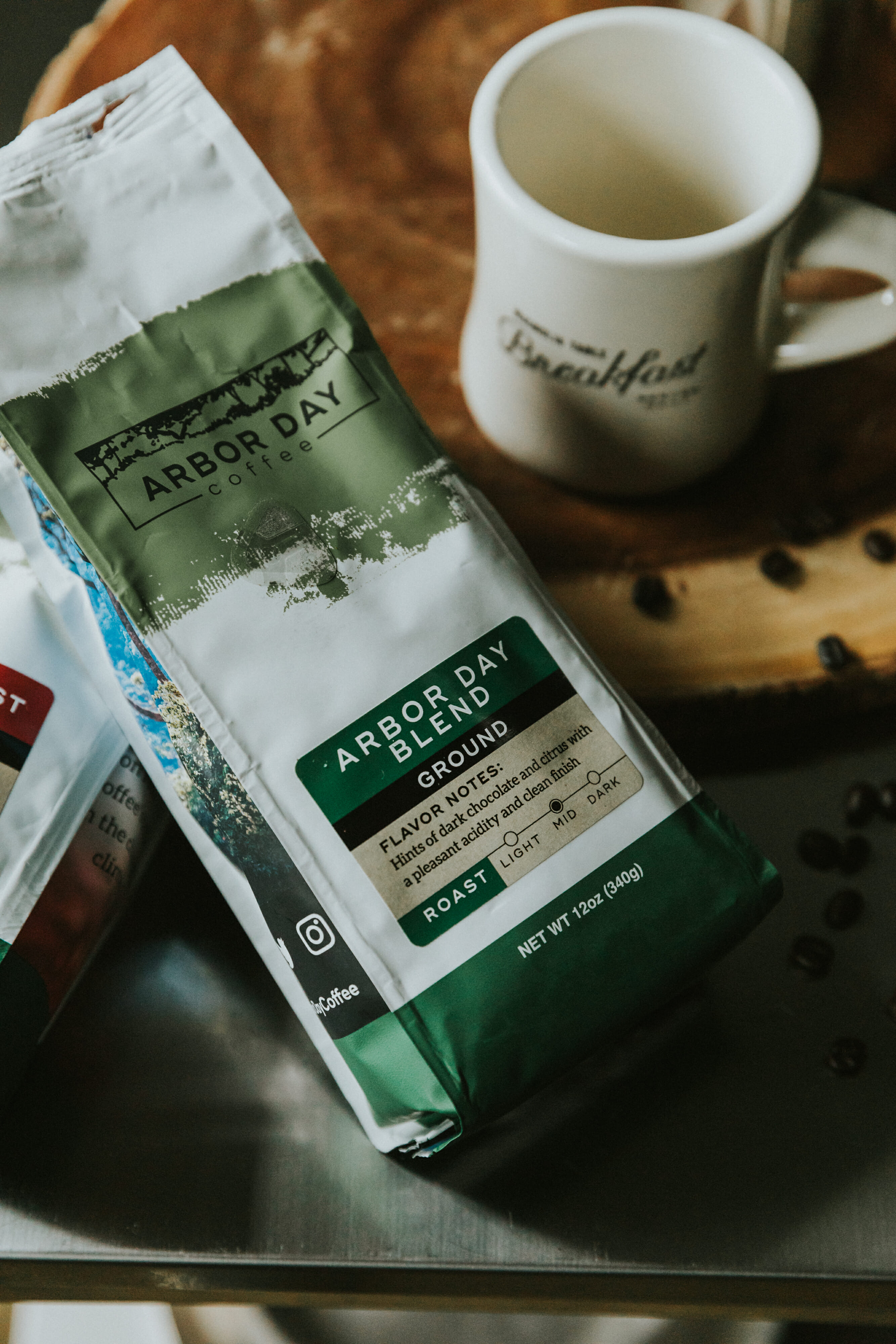 Y'all. It's cold. I don't know about where you're from, but in Kentucky we skipped right past fall and straight into winter. That coupled with Daylight Savings Time being over has feeling like a major grinch already.
It's safe to say that I'm keeping my fingers crossed for at least a sunny day sometime in the next few weeks. Until then you can find me bundled up inside with a cup of coffee in hand. Cause is there really any better way to spend a cold day? Nope. I don't think so either.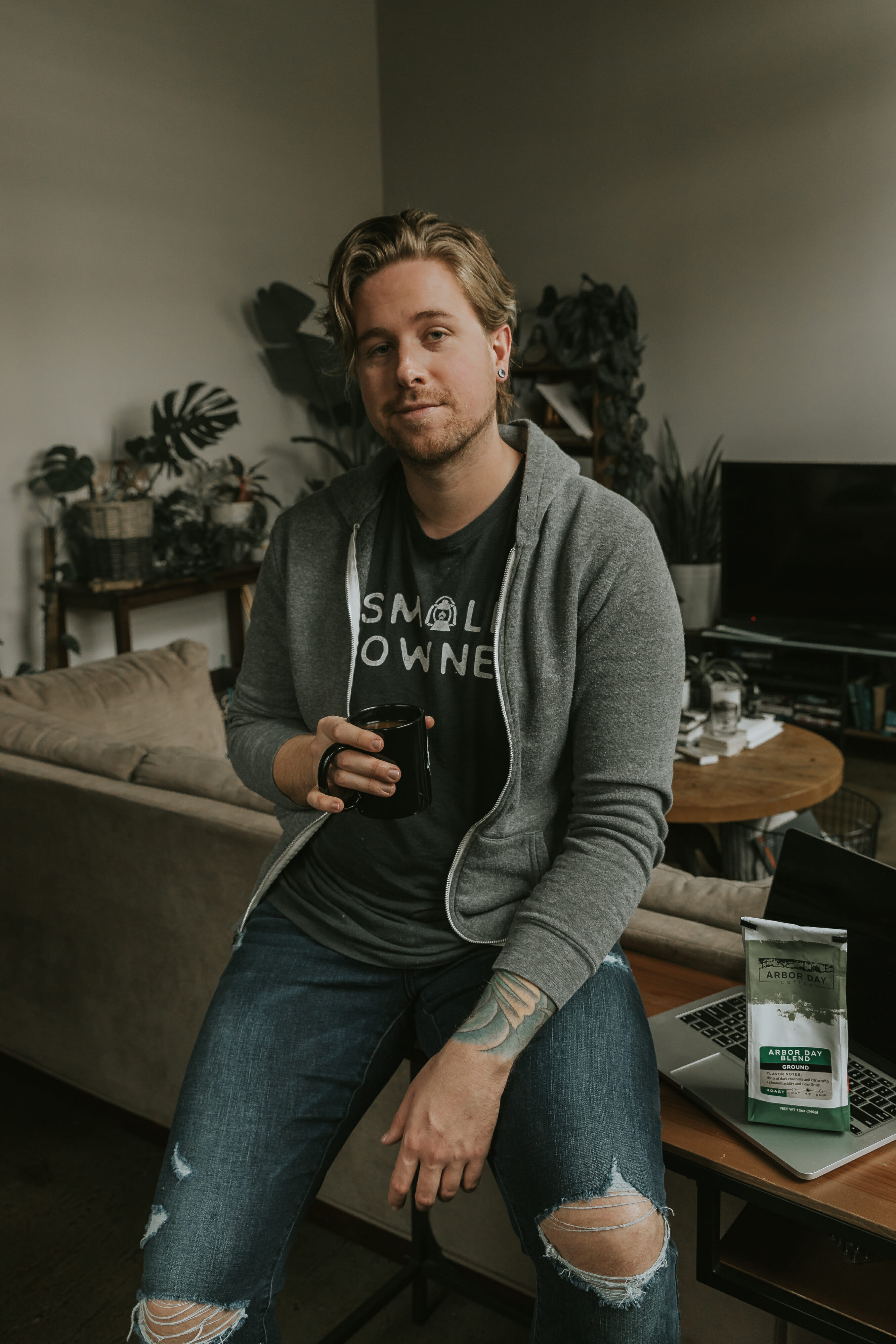 Speaking of coffee, I recently had the chance to sample some different roasts from Arbor Day Coffee, and it's safe to say I'm a fan!
They currently offer their signature Arbor Day Blend, Italian Roast, and La Sombra Blend. While they were all delicious AND perfect for the cold weather I'm dealing with – the Arbor Day Blend was hands down my favorite. With its hints of dark chocolate and citrus it has a pleasant acidity and clean finish making it the perfect cup of coffee to enjoy throughout the day.
Not only is their coffee delicious it's also coffee with a cause. How so? Well, since 1972 the Arbor Day Foundation has worked tirelessly to plant trees around the world. They have known grown to be the largest nonprofit membership organization around the world with over one million members.
In keeping with the Arbor Day Foundation's modus operandi all Arbor Day Coffee is sustainably grown under the canopy of the rain forest. Not only is this approach better for the environment and their family farm partners – it's also better for the coffee beans. The result? A richer, more delicious cup of coffee.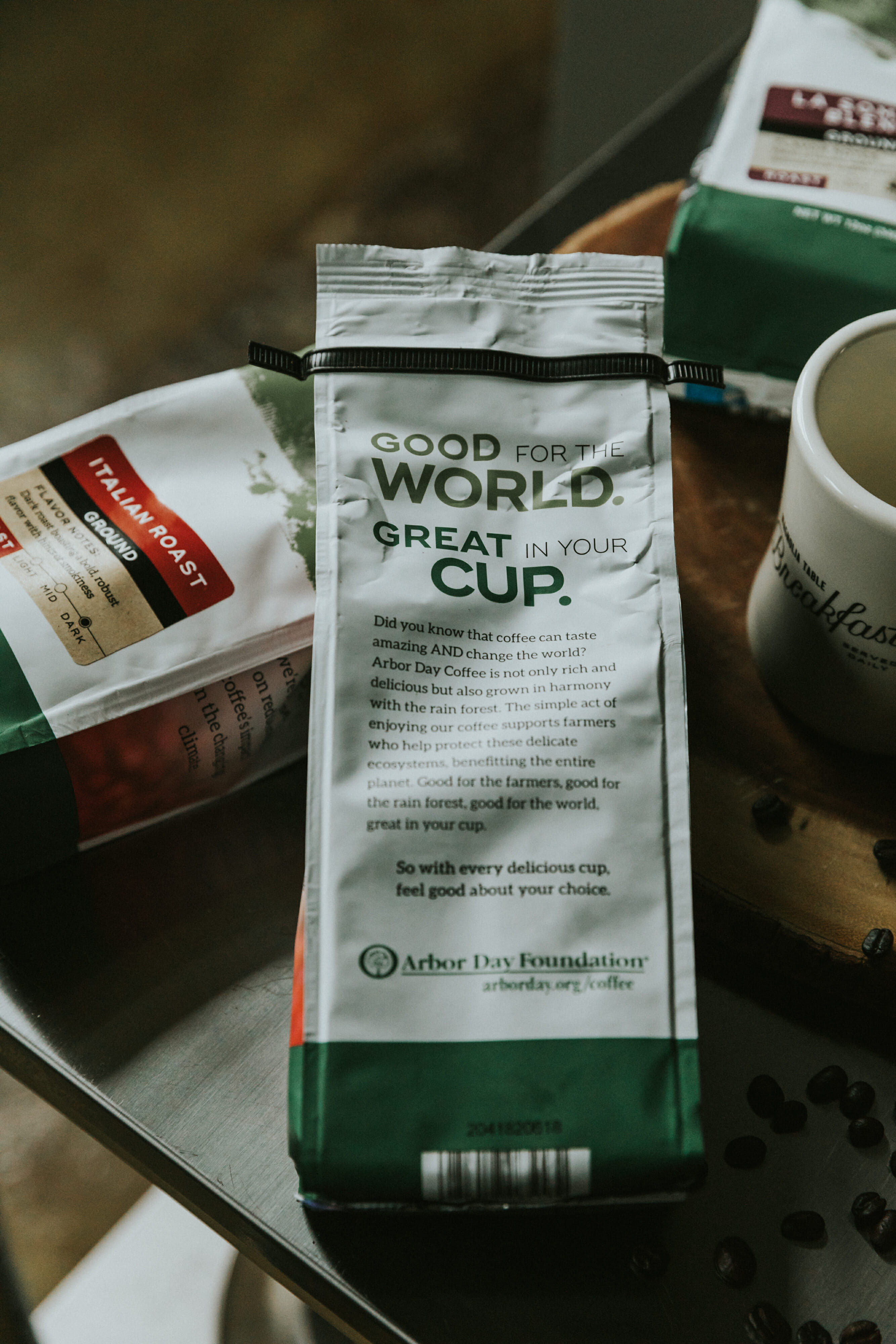 About Arbor Day Coffee
As you may know most of the coffee on the market is grown under the sun. BUT did know you know that when the coffee industry really began to grow farmers were paid on a per-pound basis, regardless of the quality of the beans? Yeah, I didn't either.
In an effort to increase profits farmers began to clear large portions of the rain forest in order to grow coffee beans more quickly under the direct sun. While this was good for them, in theory, for a short while it soon led to infertile land meaning they would continue to cut down more rain forests as time went on.

Which is why the Arbor Day Coffee program is truly changing the game. They work directly with farmers to help them earn a higher wage for higher-quality coffee grown amid the rain forest. Meaning no loss of rain forest! They also help them implement more responsible, rain forest-friendly coffee production practices.
Preserving and maintaining the forests are at the root of what Arbor Day Foundation is all about. Which means that the coffee plants are left thrive to amid the rain forest trees. And by preserving existing rain forest and planting more trees there, coffee farmers are providing habitat for the rare and wonderful animals and plants that rely on this ecosystem.
Arbor Day Coffee Giveaway
Ready to try it for yourself? Then you're in luck! Because they've been generous to give away their $93.95 Gift Coffee Package. Info on how to enter that is below!
Not only that, but they're also offering 10% off any online order through the end of the year with the code KENTUCKYGENT. Now get to enjoying and support their mission while you're at it.