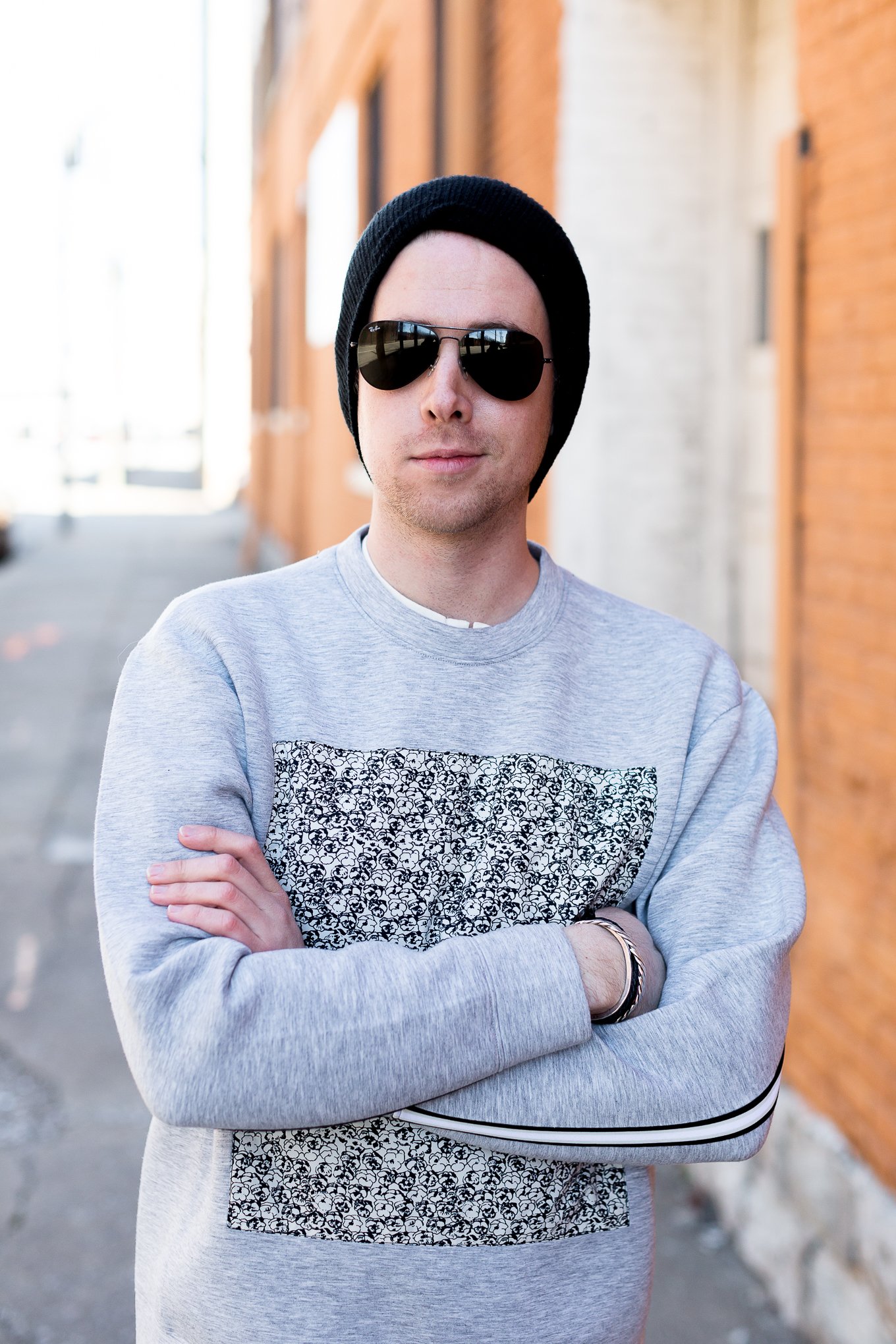 Forever 21 Beanie | Ray-Ban Sunglasses | Perry Ellis Sweatshirt | Rag & Bone Jeans | Clarks Shoes | Alex and Ani Winding Wrap | Giles & Brother Cuff | Leather Wrap Bracelet
Even though I work from home weekends still seem to fly by, and I feel like I never have enough time to get everything done on my to-do list. This weekend though, despite the absolutely perfect weather, I tackled something that's been on that list for a few weekends now – a larger than life pile of dishes.
I don't mind doing dishes. In fact, I actually enjoy it on occasion. But when you put it off like I tend to do it ends up being a bigger task than anyone wants to jump into. I've came this close to hiring a cleaning service several times over the last few months, but I keep talking myself out of it – sincerely considering rethinking that decision though, especially as of late.
Any of you have tips on hiring a cleaning crew? I know bigger cities tend to have apps, think Uber for your house, but while Louisville is growing – we're not quite on that level yet. And I honestly have no idea where to start.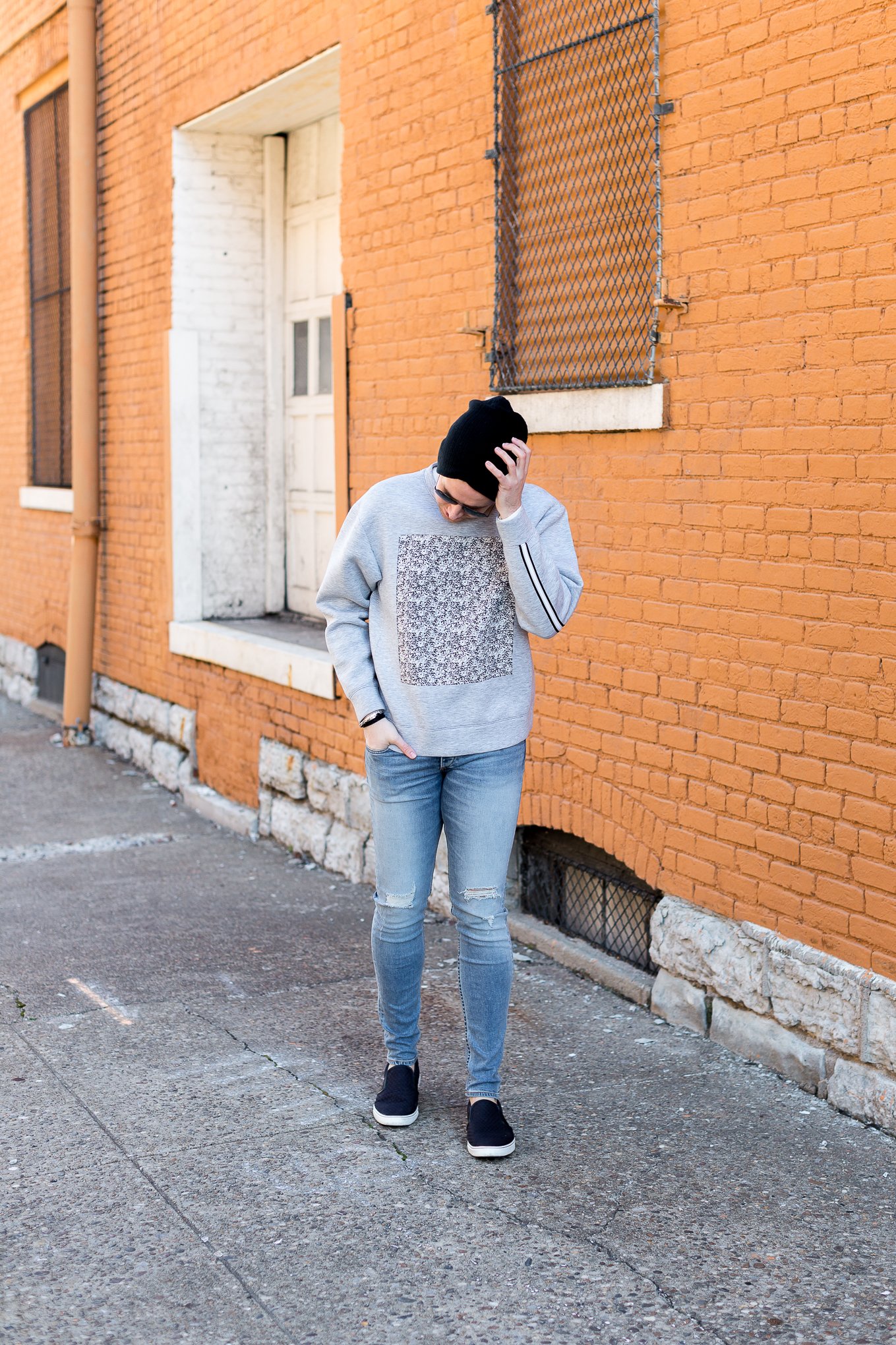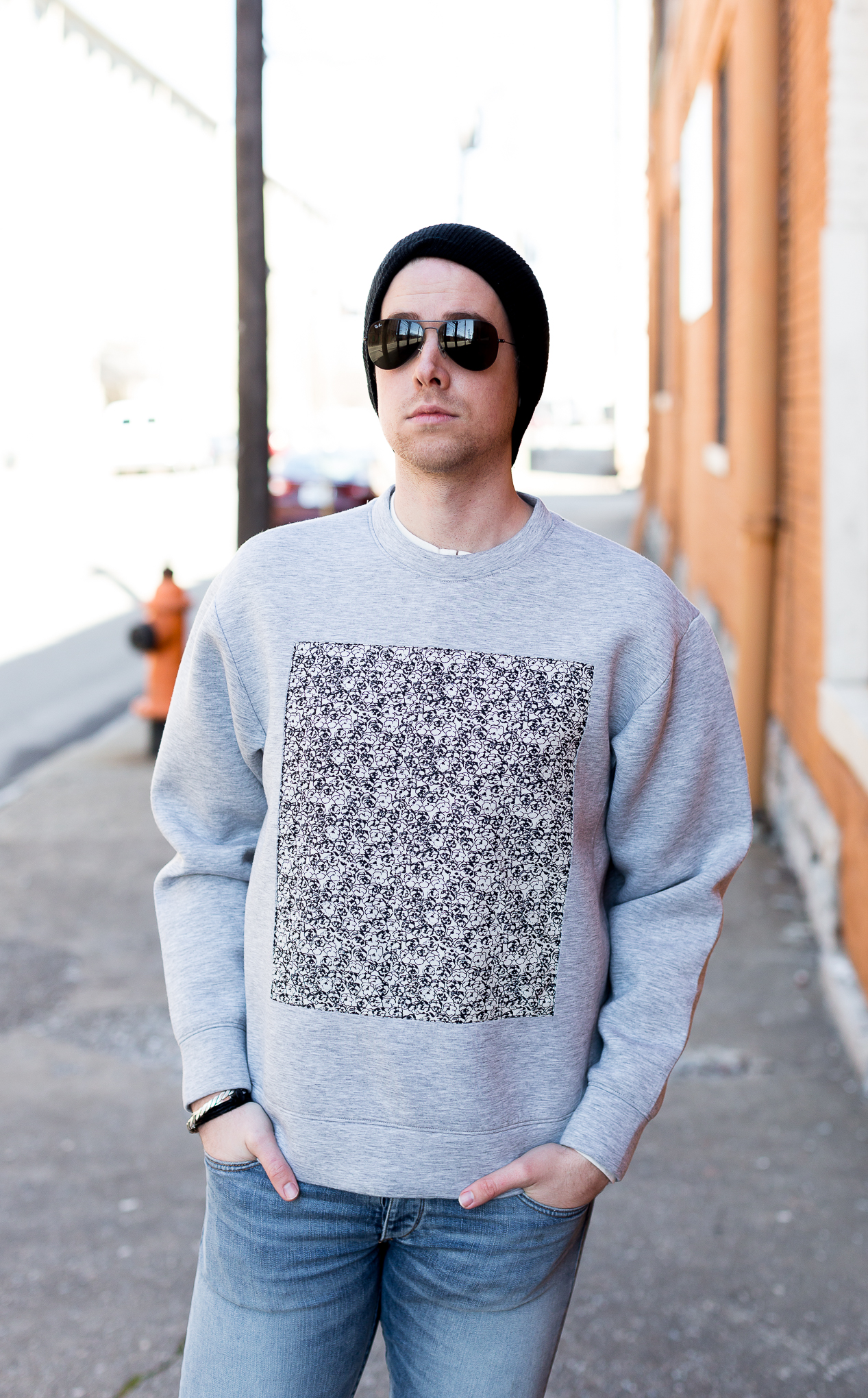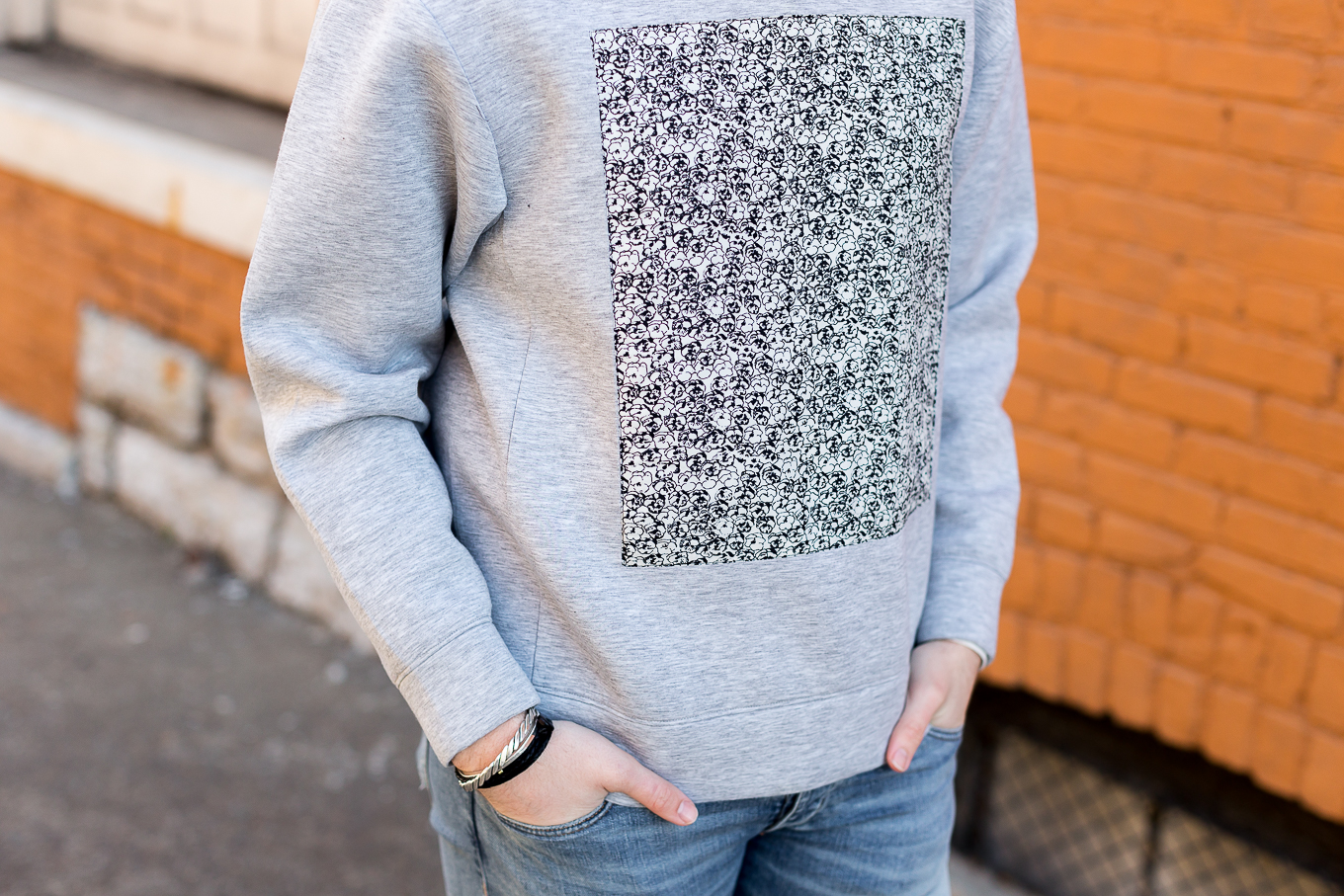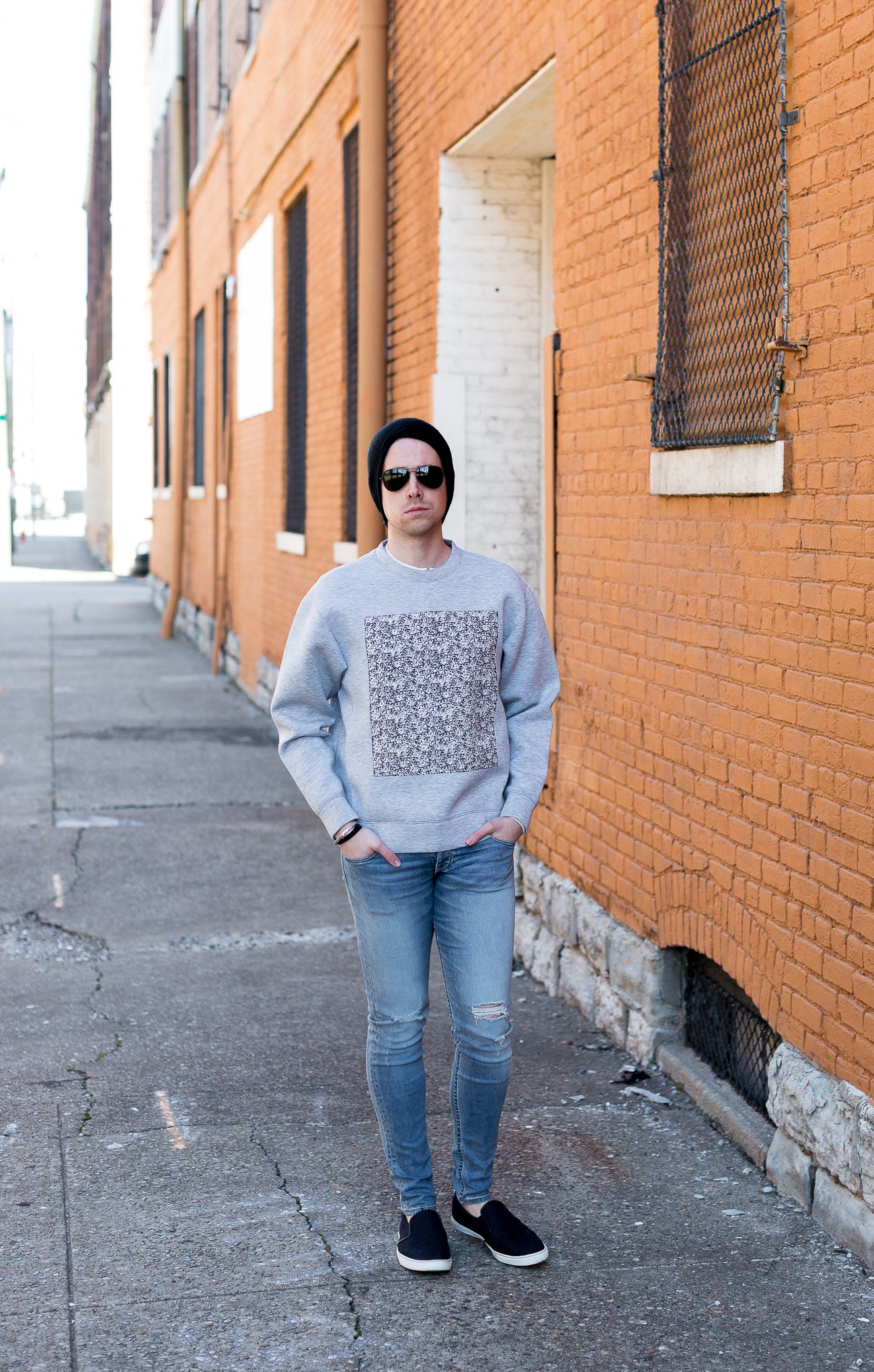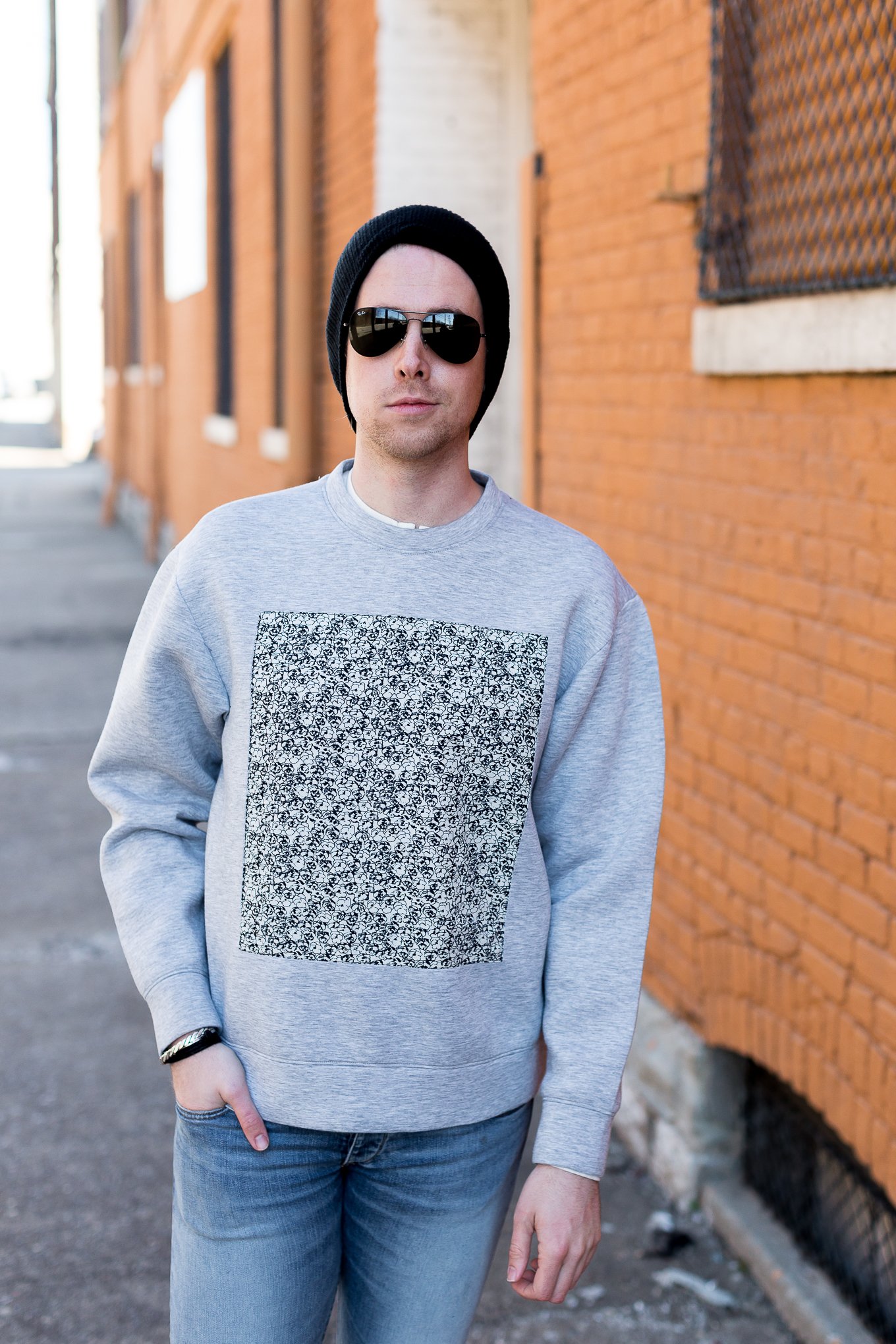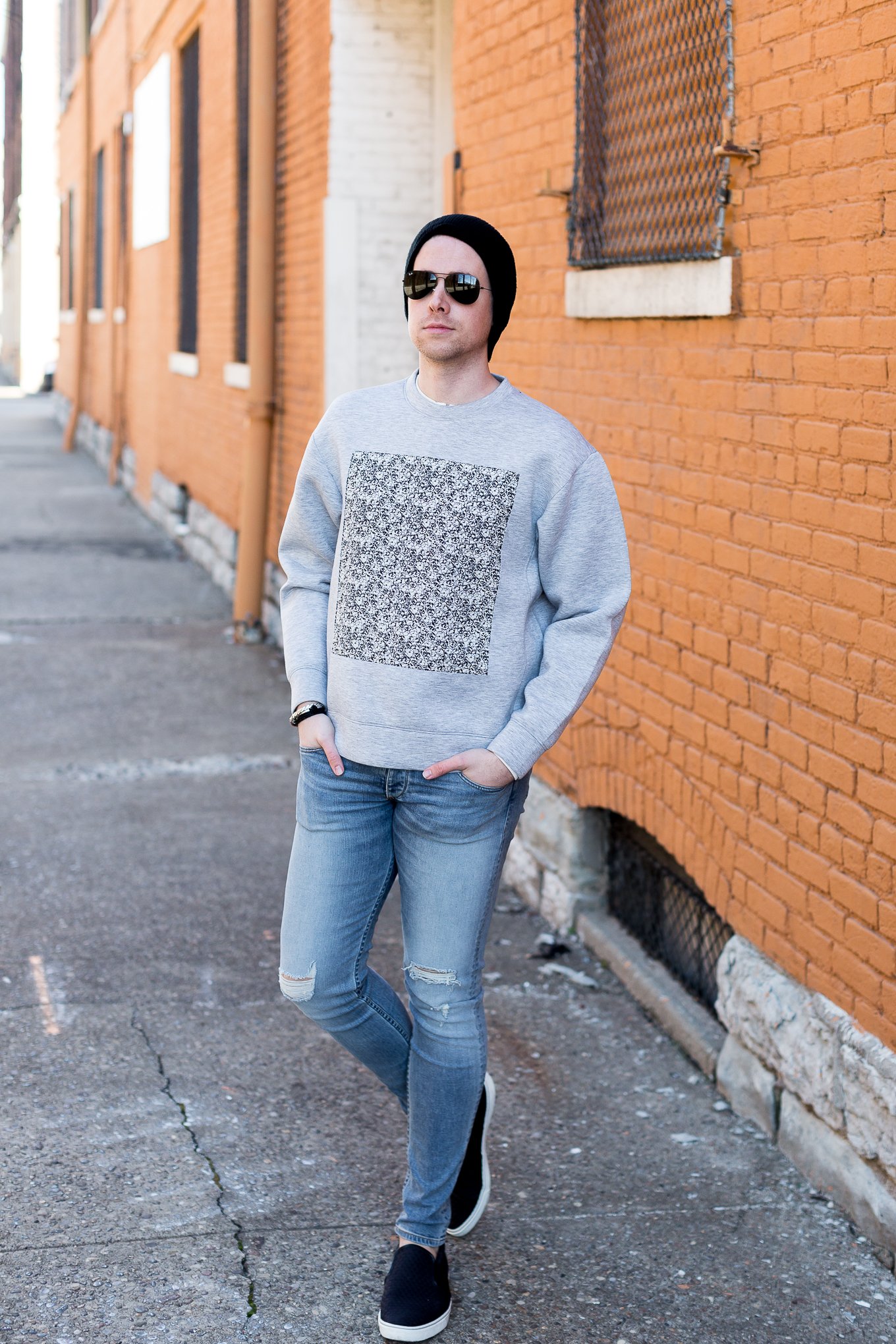 This sweatshirt is one of those things in my closet that I hold onto because I like it, but it's also one of those things that I a) never know how to wear and b) don't know if I like how I look in it.
I mean, it's one of the boxier shirts that I own – which could work in my favor since I'm literally all legs, but it also draws attention to the area of my body that I like the least. My torso.
Definitely don't have one of the bodies that most guys in this industry do, and while I'm mostly okay with it – making a living by posting photos of myself makes any/all weight gain glaringly obvious.
These skinny rag & bone jeans help balance out the broadness of the sweatshirt though, and all in all – I'm a fan of it this go around.
Here's to making this Monday one for the books y'all! I've been putting off lacing up my running shoes for a few too many weeks, but this morning they came out of retirement for a quick job around Cherokee Park. It's gonna be 70 and sunny most of this week – which means summer isn't too far away, and currently I'm nowhere near beach body appropriate.
Shop The Post

But before you go.. Like what you see?