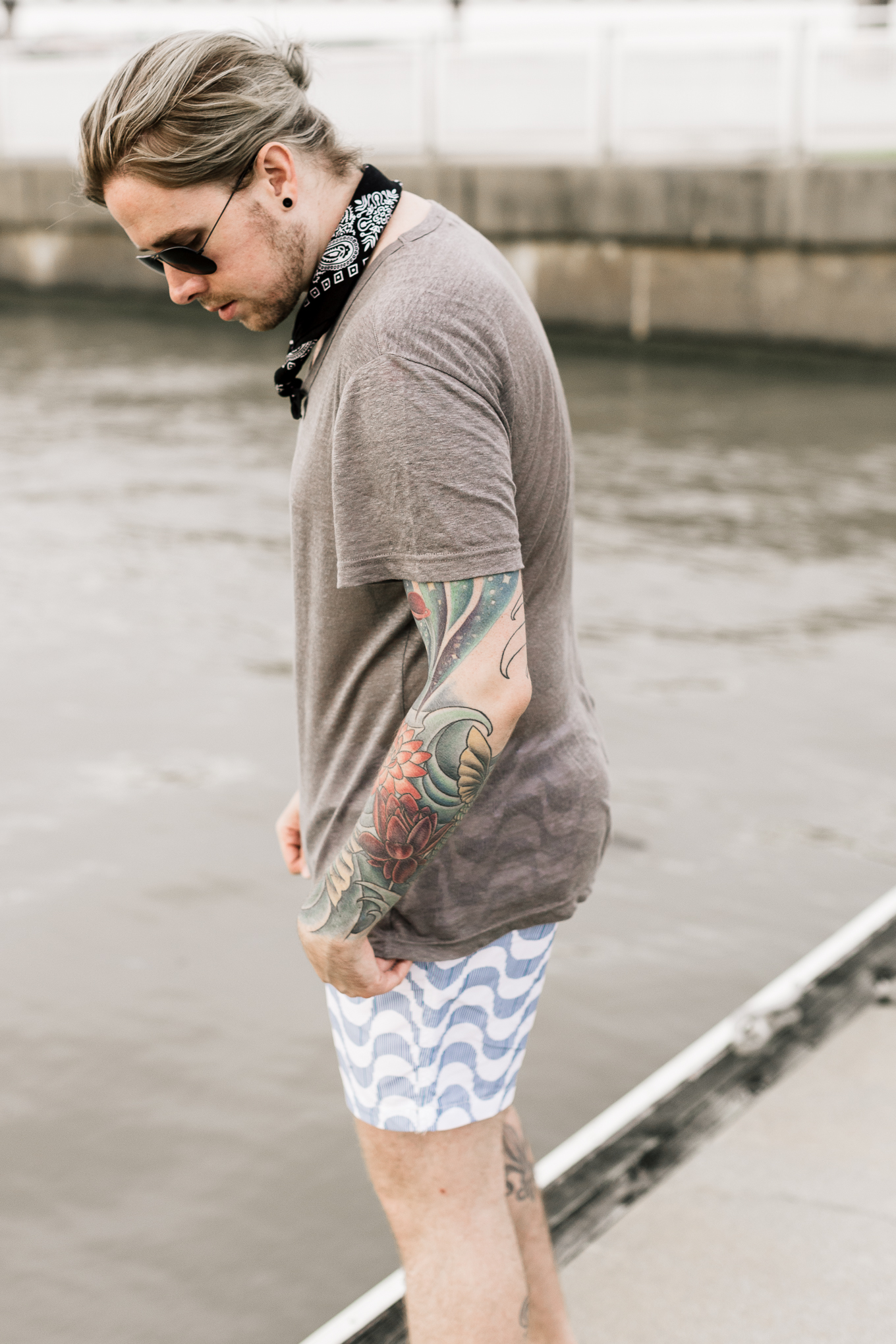 Hi. Hello. Promise I'm not dead, but something close to it after a whirlwind trip to Wyoming and Idaho (more on that coming soon) followed directly by a 72 hour stint in 100+ degree weather, complete with no shade, at Forecastle Festival (see my photo recap from the fun filled festival here.)
It's safe to say that I was suffering from my fair share of heat exhaustion by the end of day three, but thankfully printed trunks and breezy shirts were on repeat as part of my festival style repertoire this year.
Which came in incredibly handy for Forecastle this past weekend as there's more than a handful of areas to jump in some water and cool off throughout the weekend, which by the end of day Sunday was definitely needed.
I did my best to hold out and not leave the festival early, but after Brandi Carlile performed on Sunday night I unfortunately had to bow out before I passed out from heat exhaustion. Because as much as I know my friends love me I really don't think that Miranda and Gretchen would've been able to lug my 6'4″ ass to my car a good 10 or so blocks away.
Disclosure: This post was possible by Shopping Links, but as always, all thoughts and opinions are my own.
Crystal Ludwick Photography | Edited by Josh Johnson
Before you go.. Like what you see?