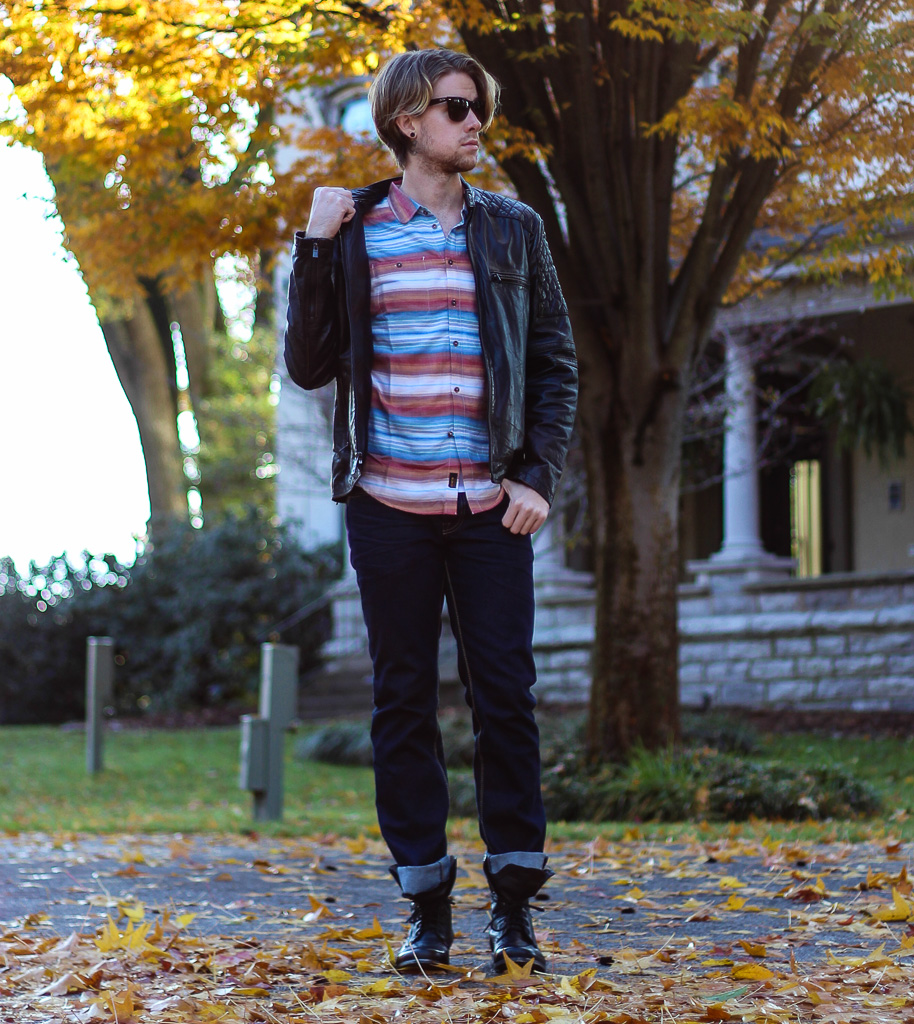 There was a chill in the air this morning, so it was the perfect time to break out my new Marc Moto by Andrew Marc leather jacket. If you haven't heard of Andrew Marc I suggest you take a minute to check out their outerwear selection for both the gents and ladies. They've put a nice twist on all their collections, turning a boring a winter coat into an incredible mixed media leather and textured wool asymmetrical zip front jacket, I about died over this one, and it's next on my lust list.
First person that comes to mind when I think of a leather jacket is the ever iconic James Dean. He pulled off effortless cool so easily, and I can't help but think that leather jacket added a lot of sex appeal. Leather jackets are a great way for anyone to sex up any look. There's just something about them that makes the wearer stand out in a crowd, especially in well made pieces like the ones from Andrew Marc. You can't help but feel like a little bit of a bad ass. A good leather jacket is something that EVERY man should invest in, I say invest because if you buy the right one it'll last you years. It's a staple for my Fall wardrobe, and couldn't image making it through the season without one.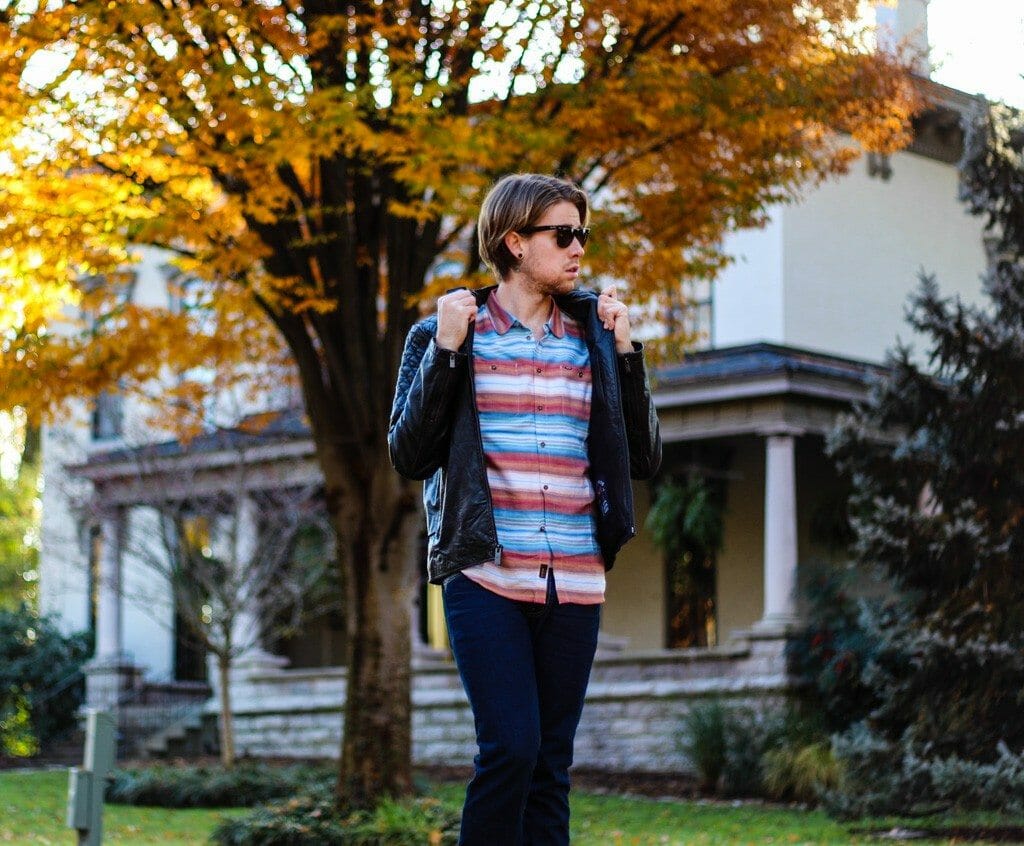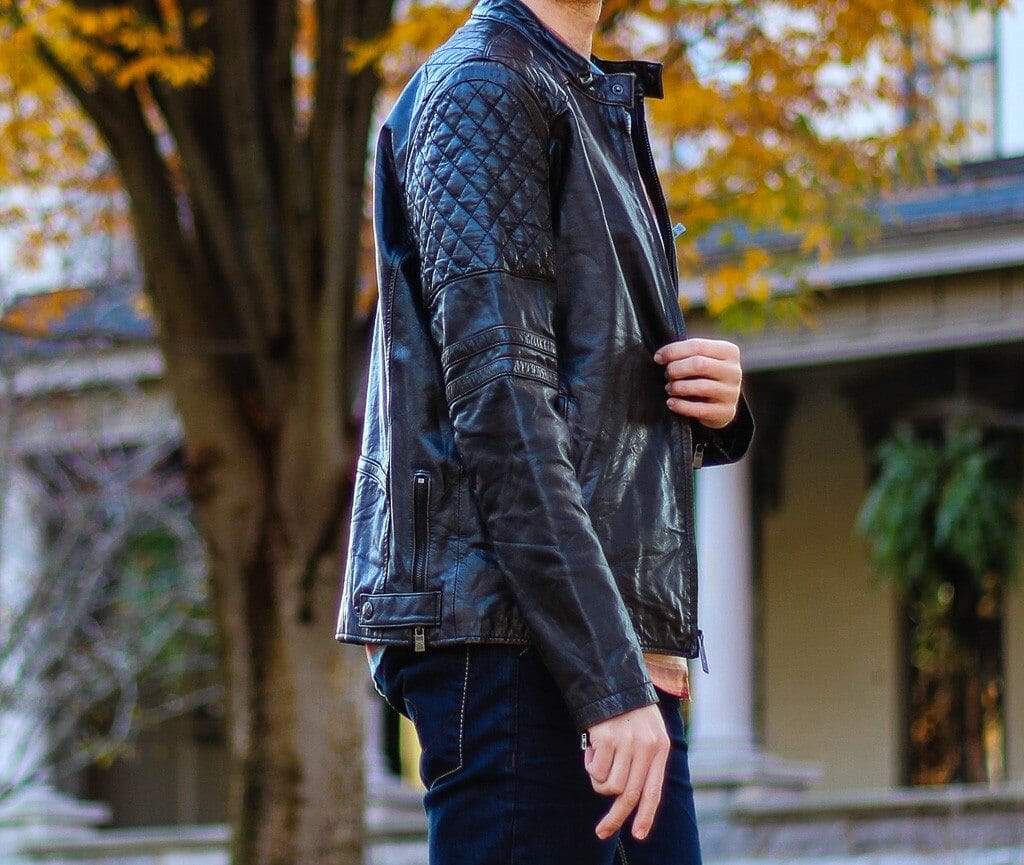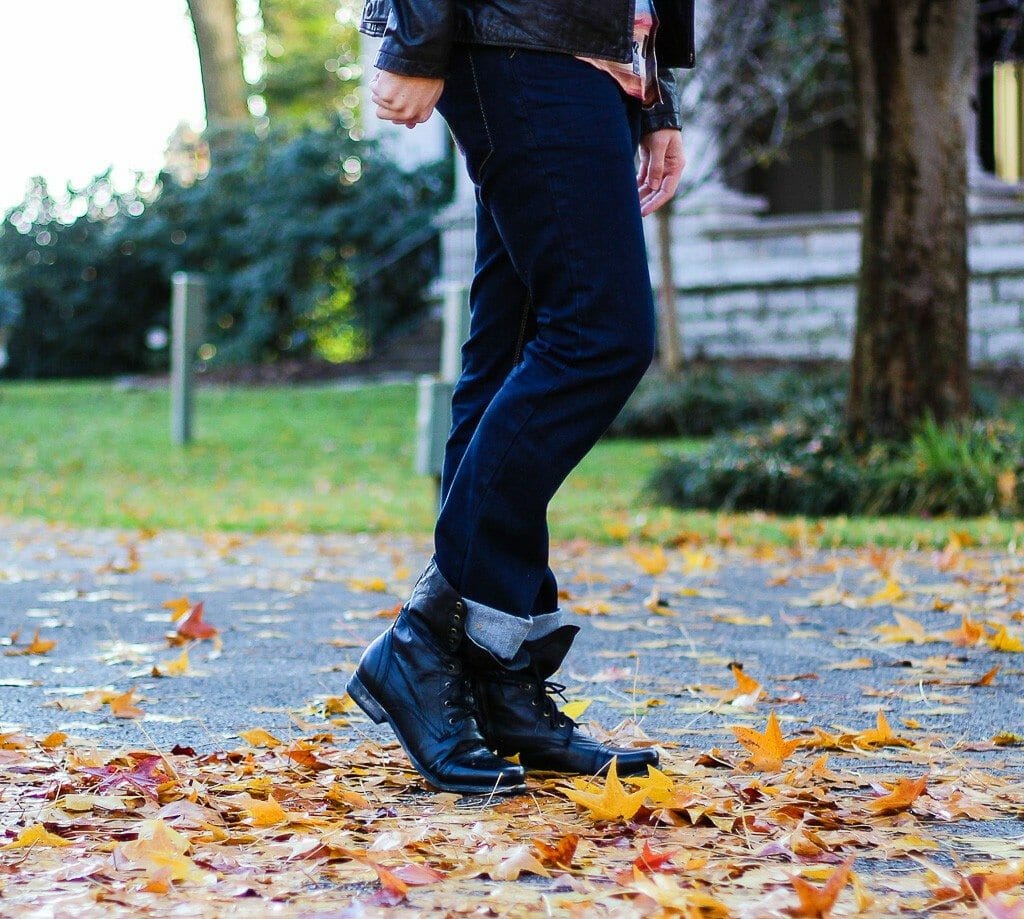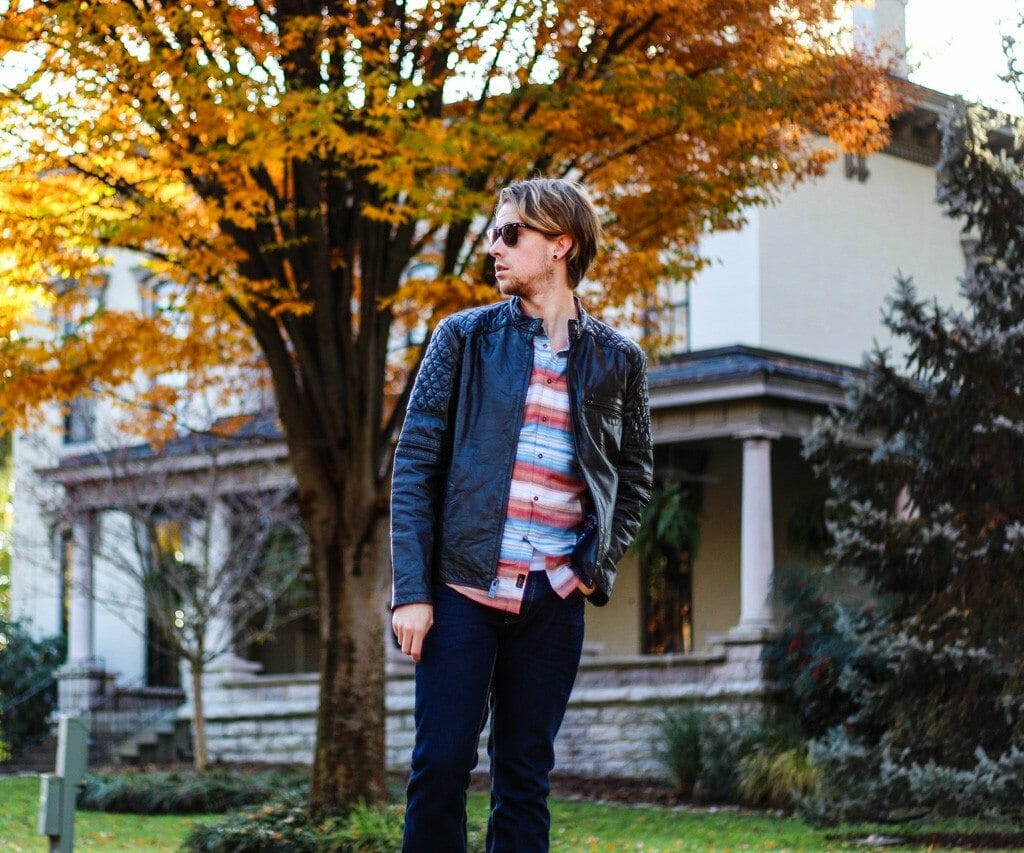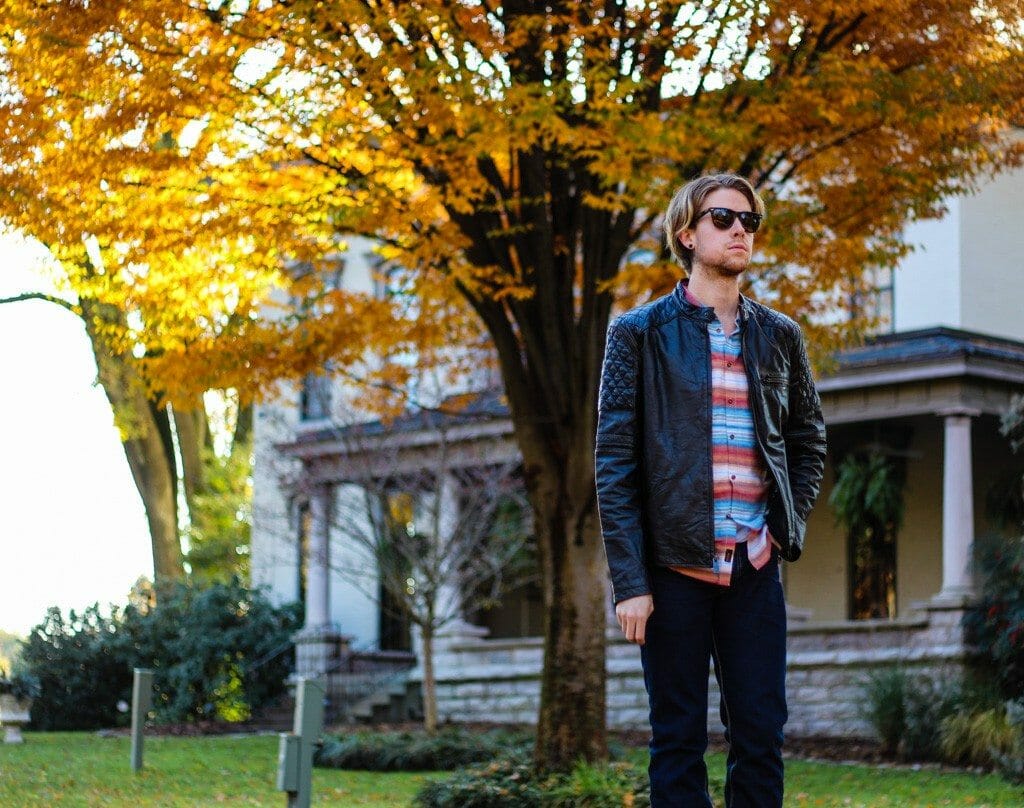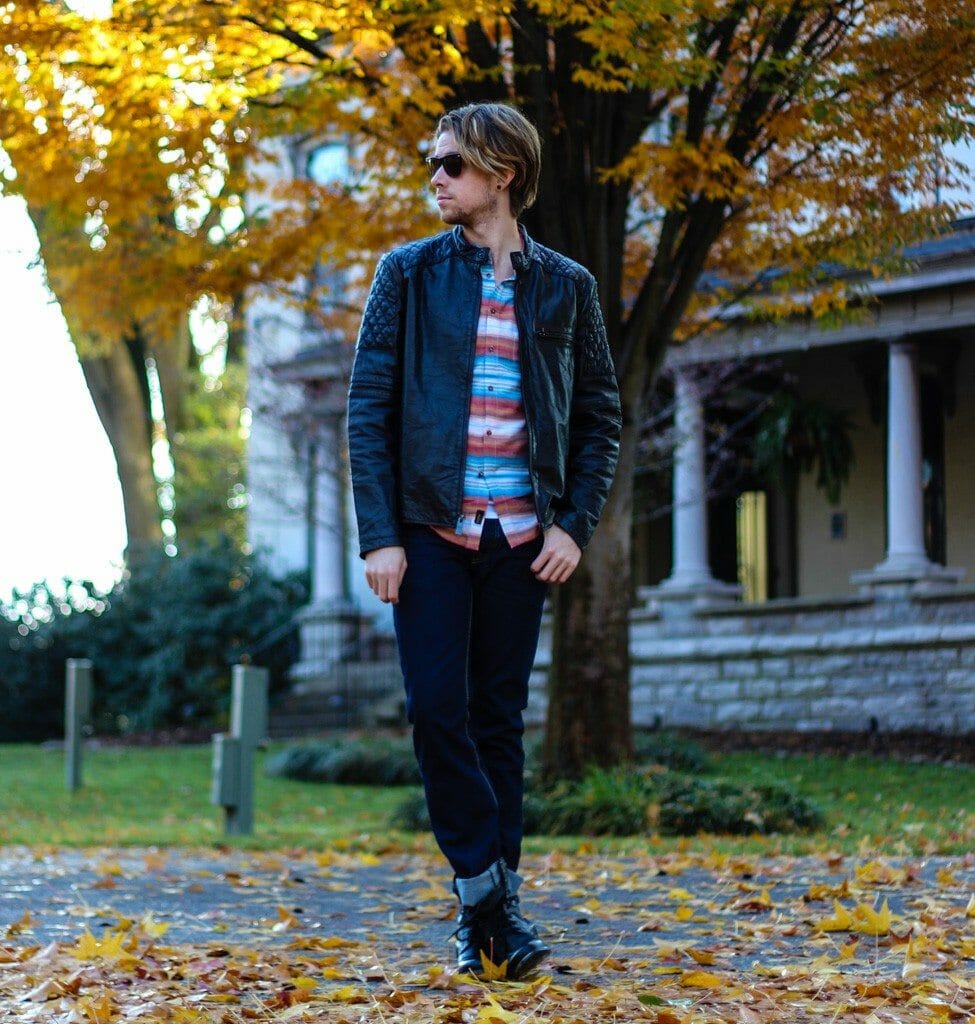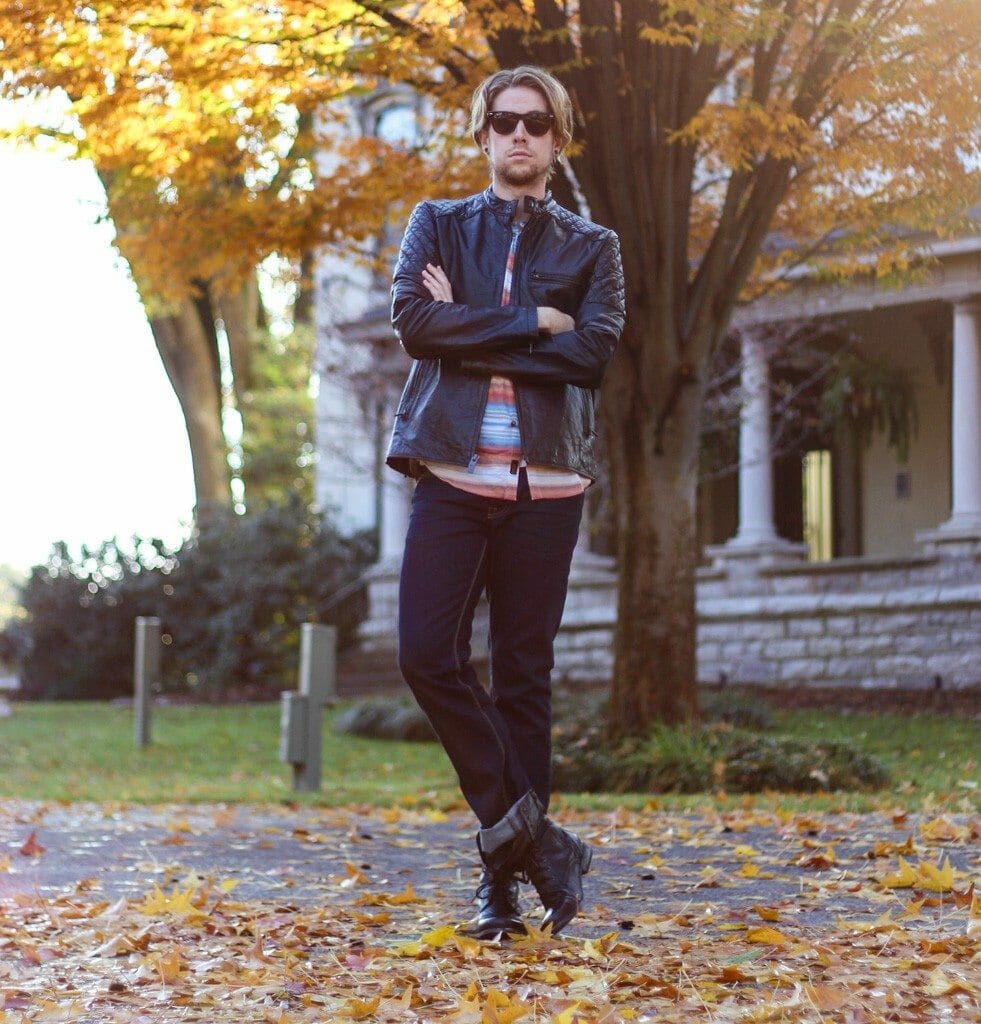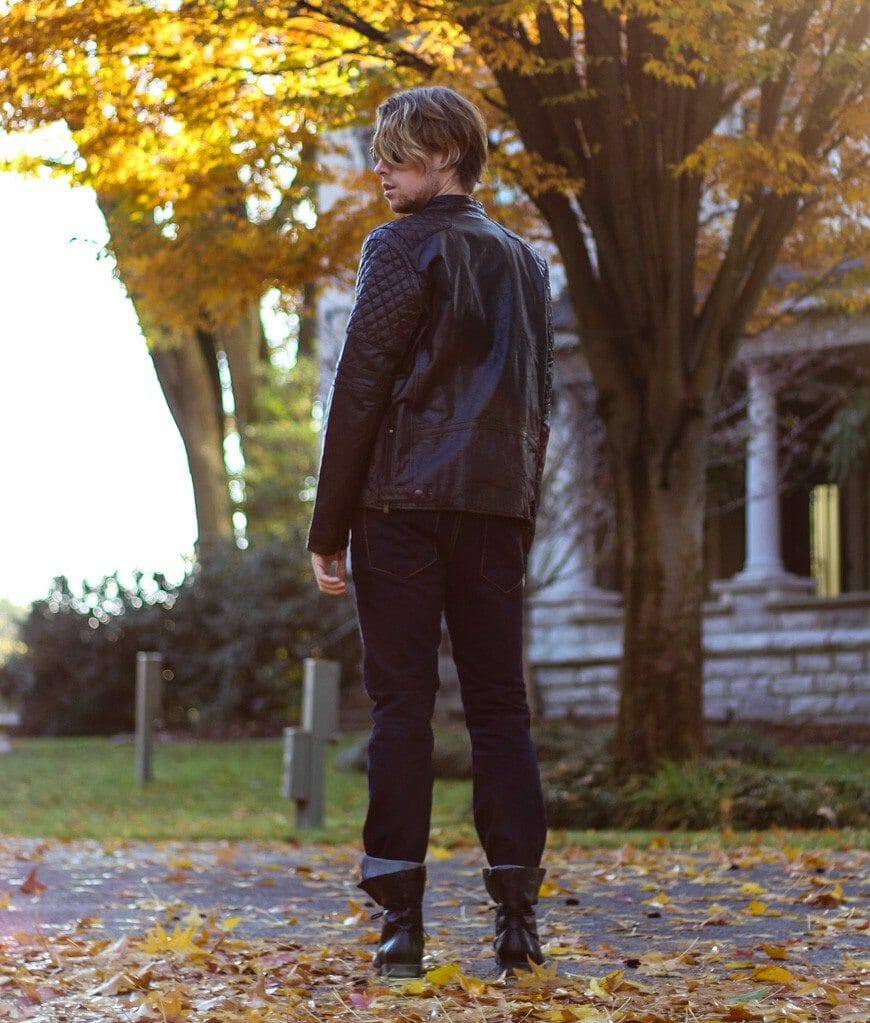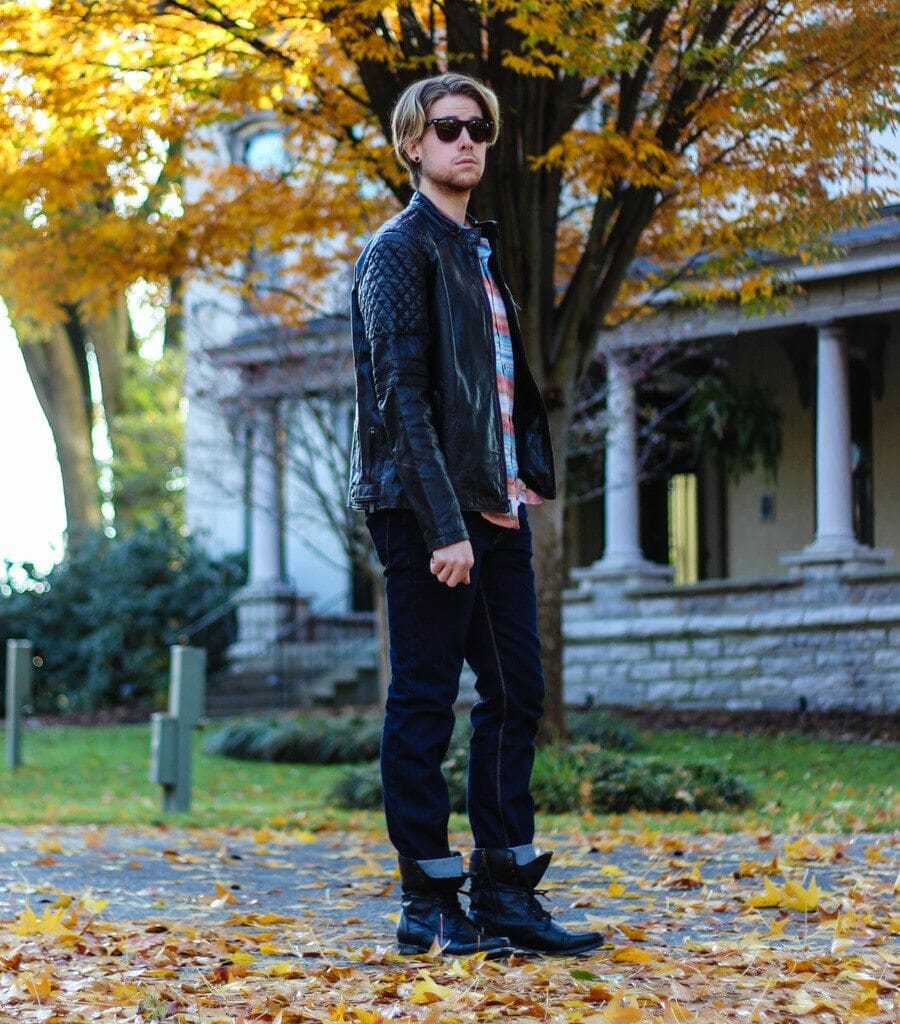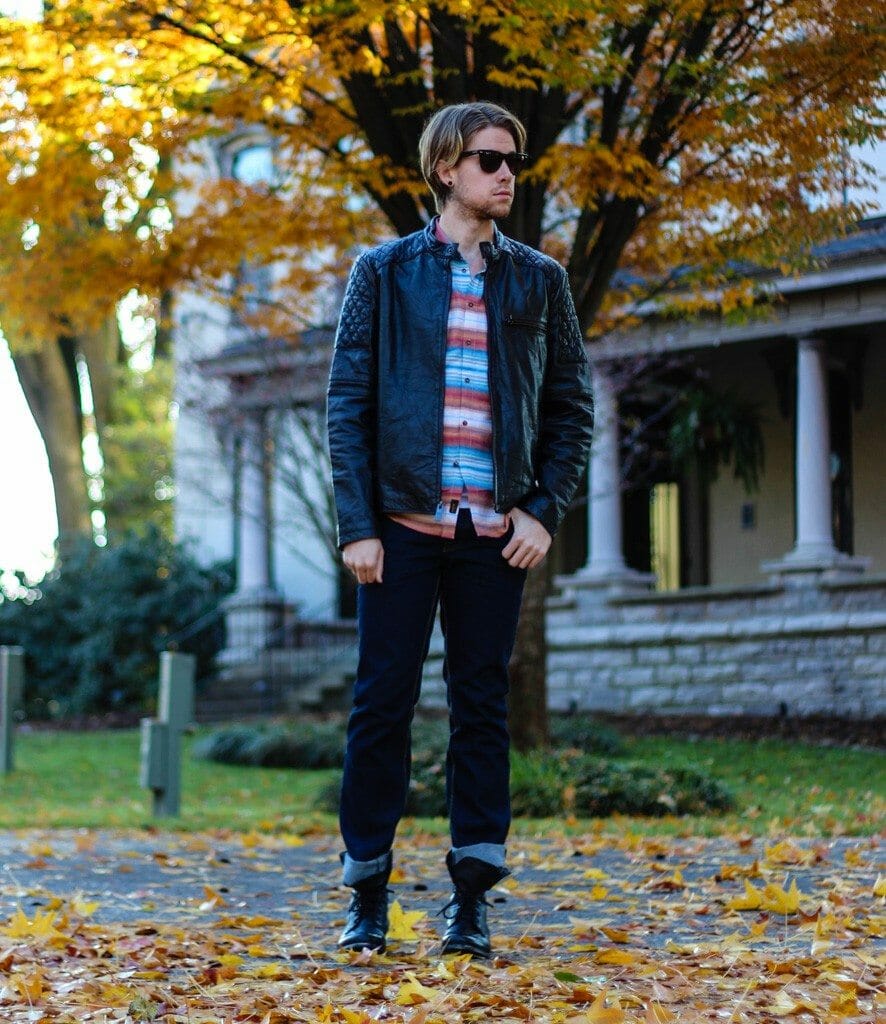 Crop Racer Leather Jacket // Marc Moto by Andrew Marc (c/o Street Moda), Dreamer L/S Woven // KR3W, Jeans // People Vs. West (c/o Street Moda), Troopah2 Boots // Steve Madden
Andrew Marc has been creating luxury outerwear for both men and women for over 25 years and has quickly become an iconic American brand. Known for streamlined leather jackets, classic trenches, and contemporary down coats Marc NY will bring out the rebel in anyone. I'll admit I wasn't a sold believer on paying upwards of $300 for a leather jacket until I tried one on. They fit like a glove, which can only get better with time as you start to break them in. The leather is impeccable with no imperfections, and the details like quilted shoulders, asymmetrical zips, or incredible hardware make these stand out pieces that you can't pass up.
What are your thoughts on leather jackets? Yes or no?
-The Kentucky Gent