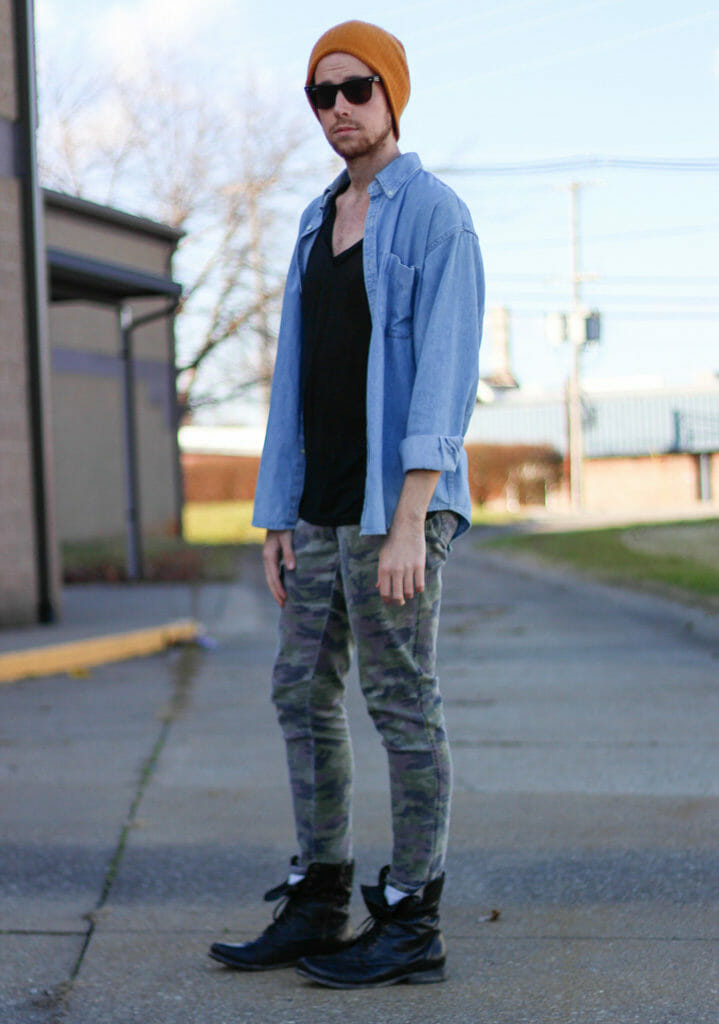 What's your favorite thing about Fall you may ask. Well.. besides getting to put on some layers, without sweating your life force away, I would have to say beanies. The slouchier the better. This mustard beanie here has been my go to for a few years, and it cost me a whopping $3 at Forever 21. Want an easy way to switch up your look? Or maybe you just don't feel like washing your hair? Or oh, shit you slept through your alarm and you're going to be late to work. Beanies can be a lifesaver, I think they've saved me in all 3 above instances. Also – in this awkward grow out stage of my hair, they're a big help when I'm having a "I HATE MY HAIR" day.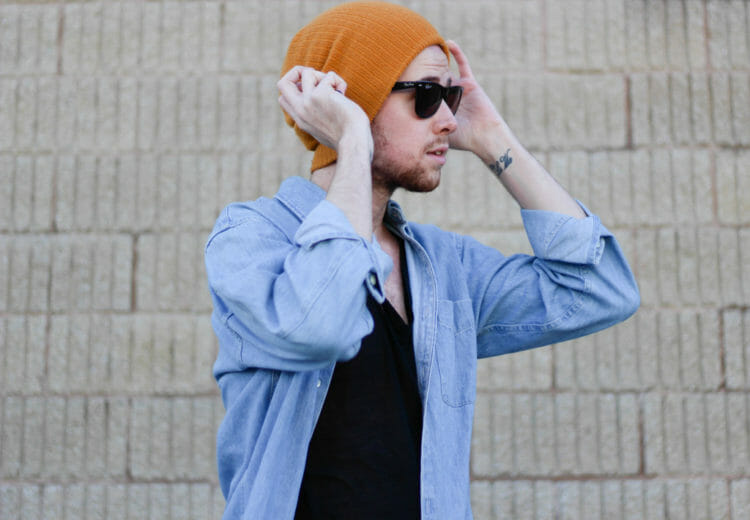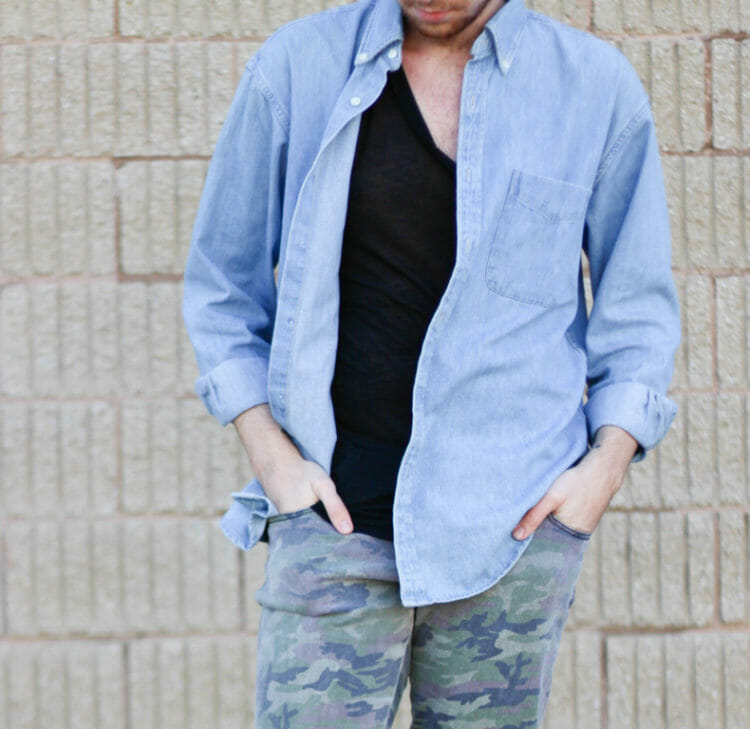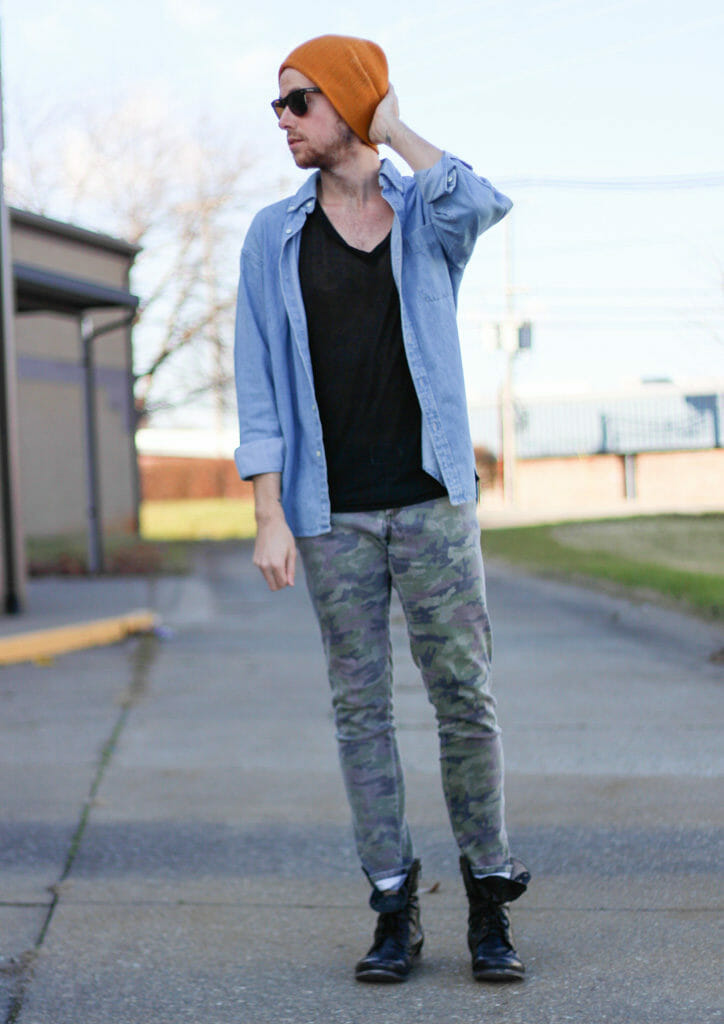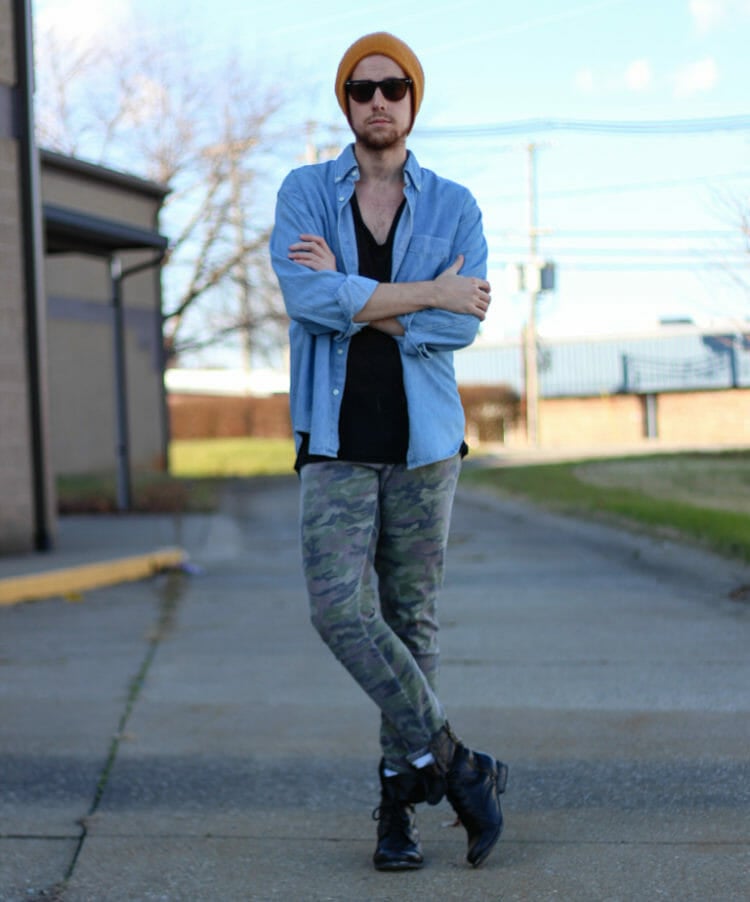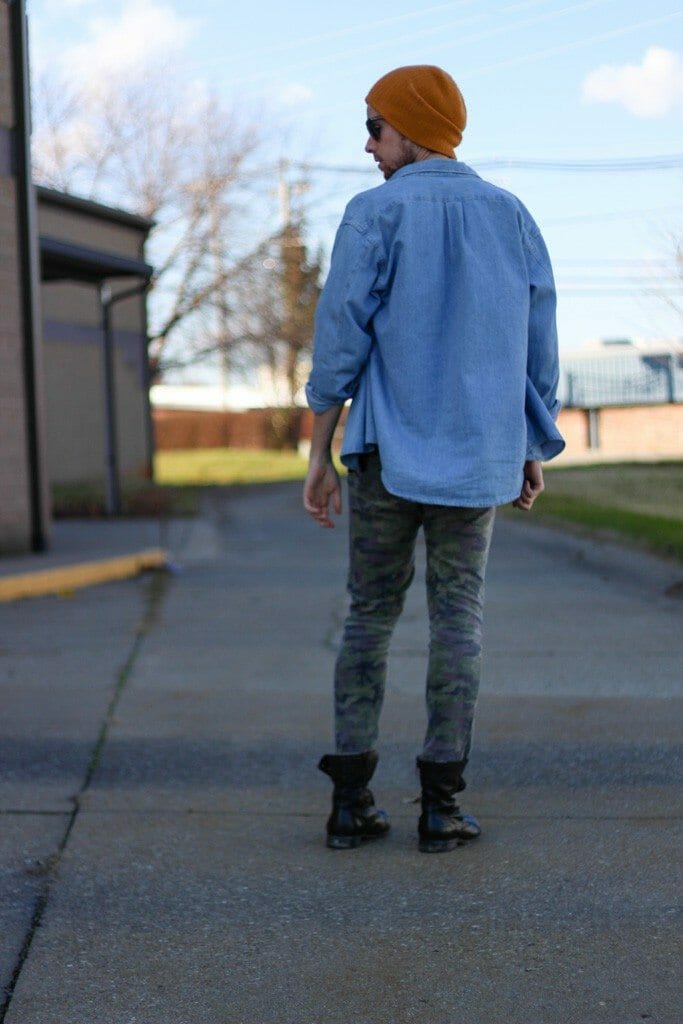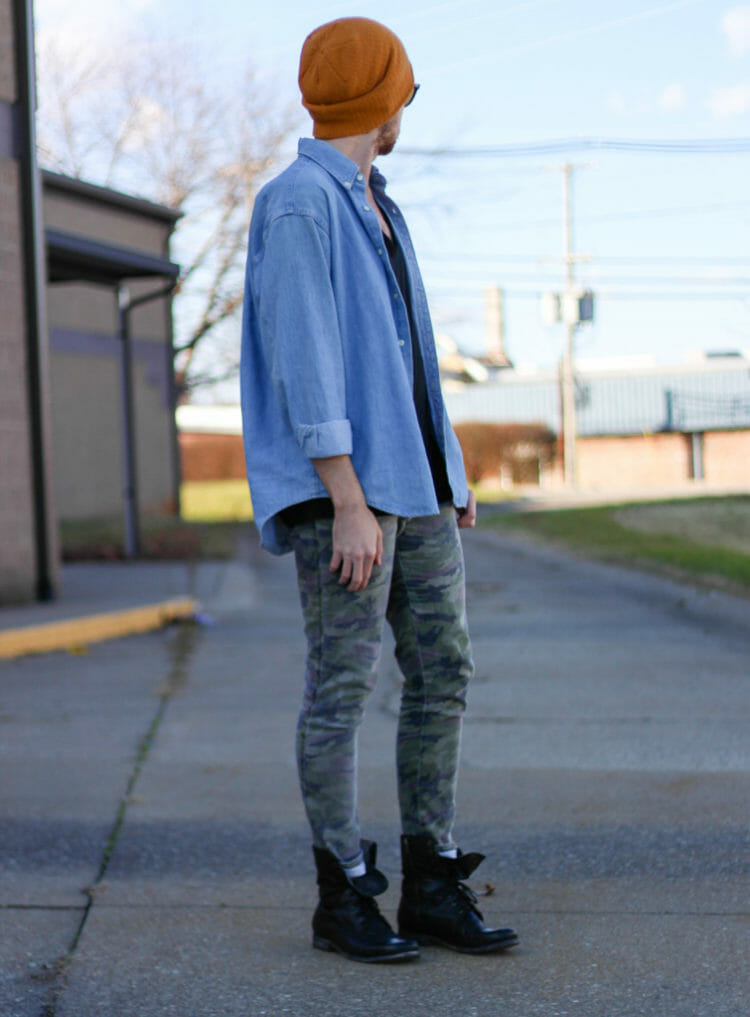 Beanie // 21Men, Wayfarers // Ray-Ban, Denim Shirt // Vintage J Crew, V-Neck // American Apparel, Camo Pants // Tripp NYC, Boots // Steve Madden Troopah2
Favorite thrift store pick up ever? Definitely this gem from J Crew. How could anyone pass this up for a few bucks? Thrifting is another way to change up an old look for less. Oversized tops and boxy silhouettes were huge on the runway this season, but if you're like me you can't afford to go out and drop a couple hundred every weekend. So head to your local thrift store, fashion trends are always repeats of something in the past. If you're willing to spend some time digging, I'm sure you'll find a few treasures.
-The Kentucky Gent